I stop in the peaceful village of Cafayate, westwards from the Salta-Tucuman diagonal. A break I live like the last corner of tranquillity before going back to Buenos Aires. A particular taste for my last round-the-world stage. I have an appointment at the Ruta 40 guesthouse to see again Daniel I had met a little bit more northwards in the village of Humahuaca. A large smile lights our faces as we see each other, then I put my stuffs in the dorm. I am with a Canadian with whom decide to cycle in the quebrada of Cafayate, the next day.
Each one of us hire a bike in the travel agency of the guesthouse and we ask the transport company "El Indio" to drop us off at the kilometer 47 in front of the entrance of la garganta del diablo. One hour by bus, we take the bikes out of the luggage compartment, we reassemble the wheels and head for the devil's throat, a rocky, red-layered canyon ; the ways goes up and ends in a cylinder of melted bricks. We enjoy the coolness that the stone sends back. An immersion in the shadow of the canyon before dipping into the torrid heat that waits for us at the beginning of the stony corridor.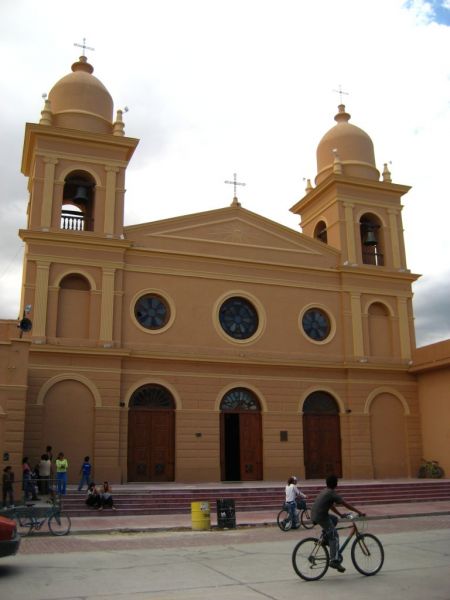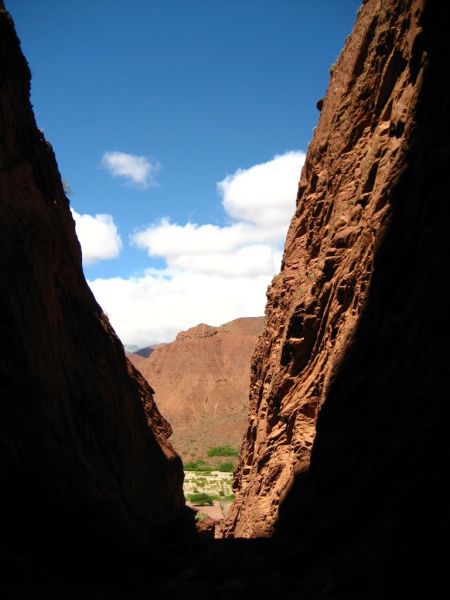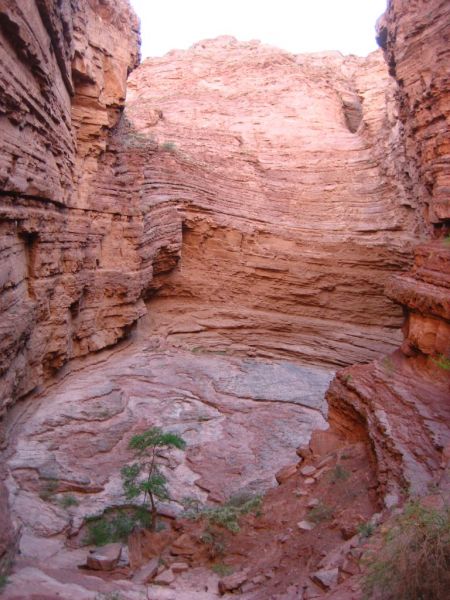 We take back our bikes and start the opposite way of the coach. The next stop is called the amphitheatre. A whirlwind dug the stone which from now on shelters a folk band that came to make resonate their catchy melodies in the cavity. The voices echo in the chimney. We mount again our metallic instruments and ride the asphalt ribbon that unfolds in the quebrada. The burning sun bounces on the red of the eccentric mounds which gush out from the ground. We swallow the kilometers and the strap of nature keeps on its lateral scrolling. The vineyards take the place of the inert shapes of the quebrada. The area attracts a large number of tourists and has a specific vine, the torrontés.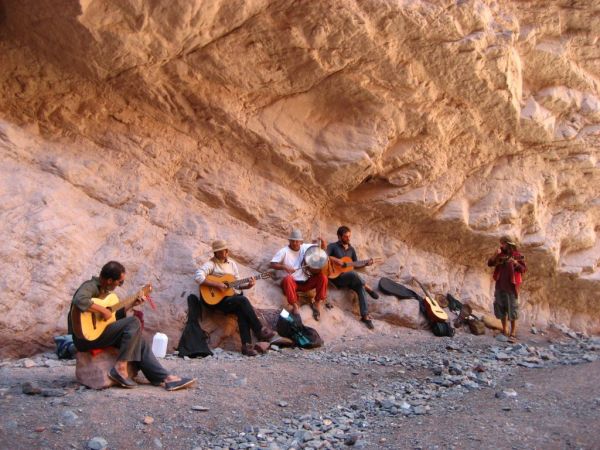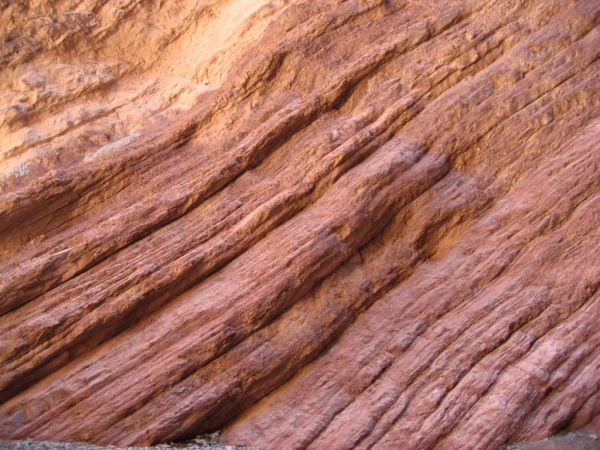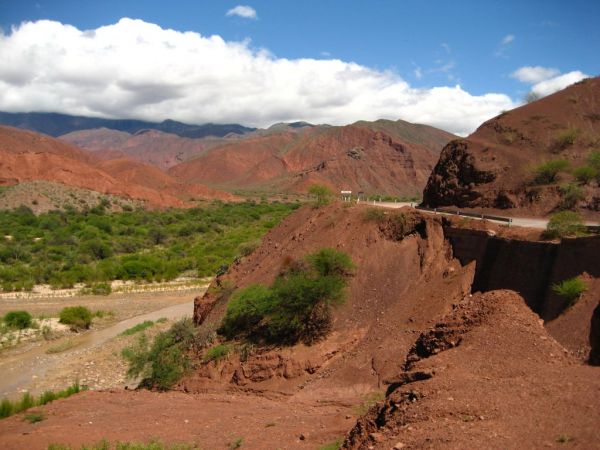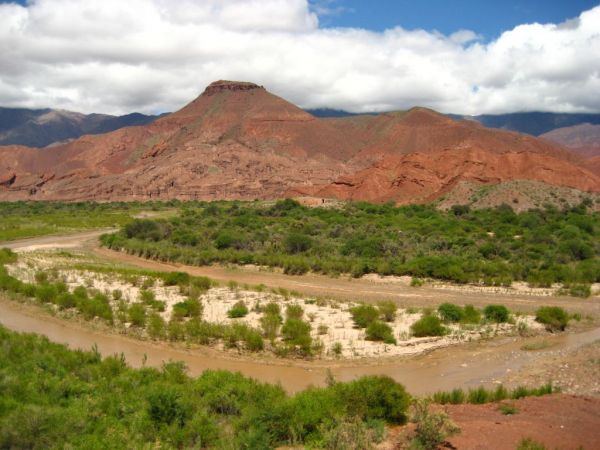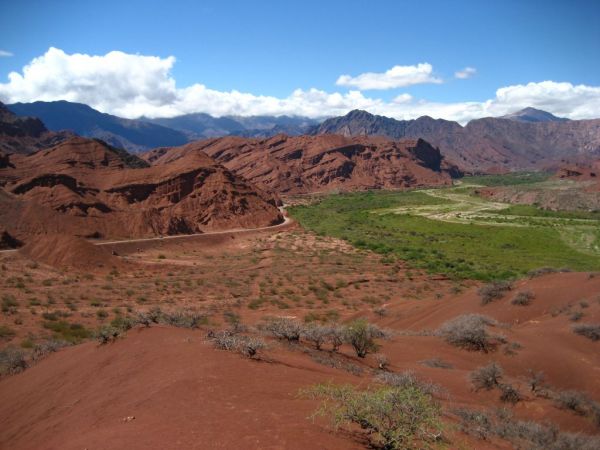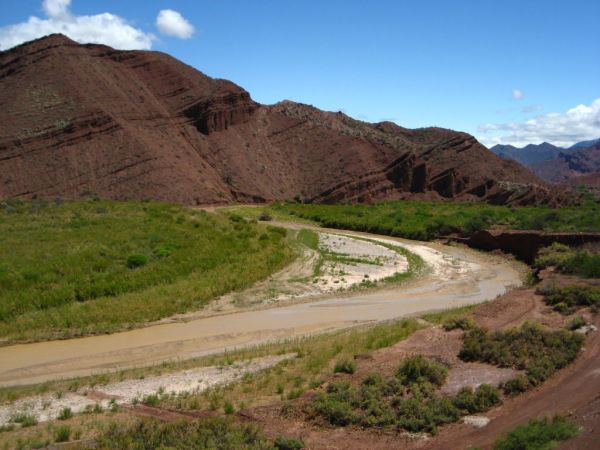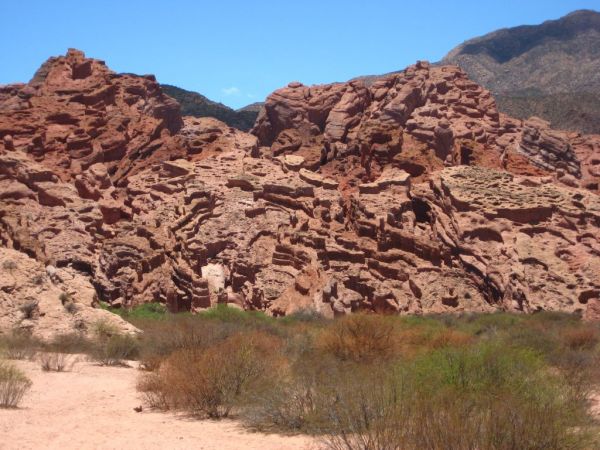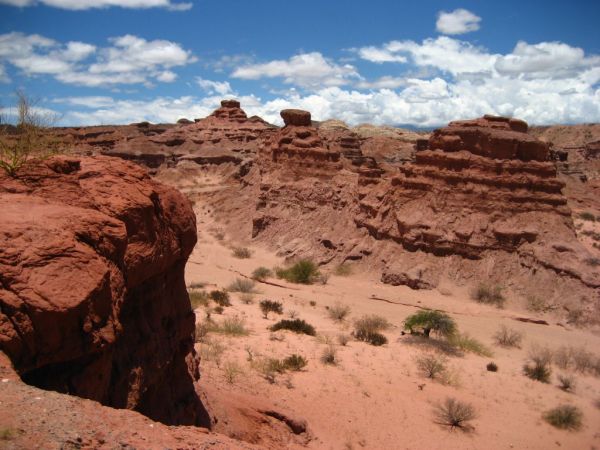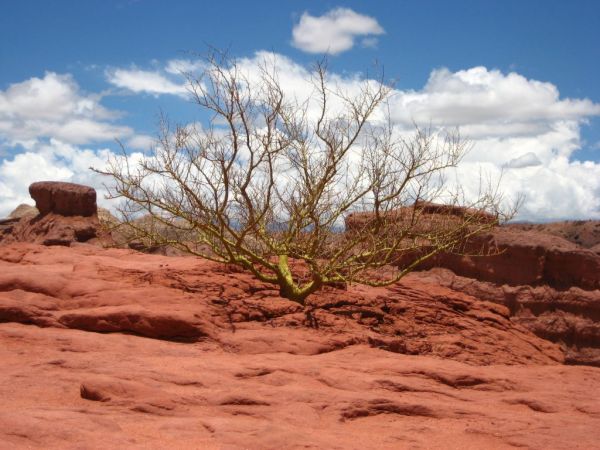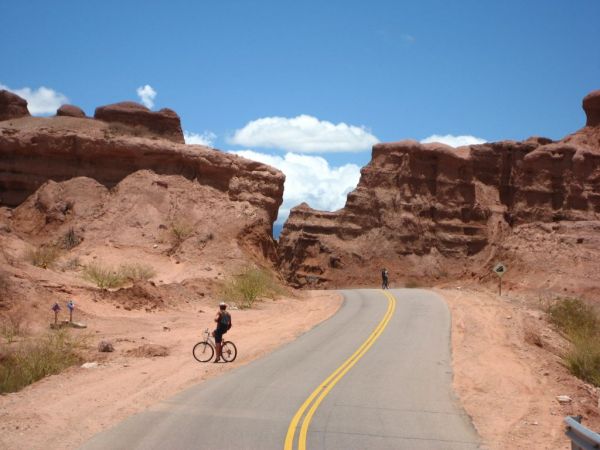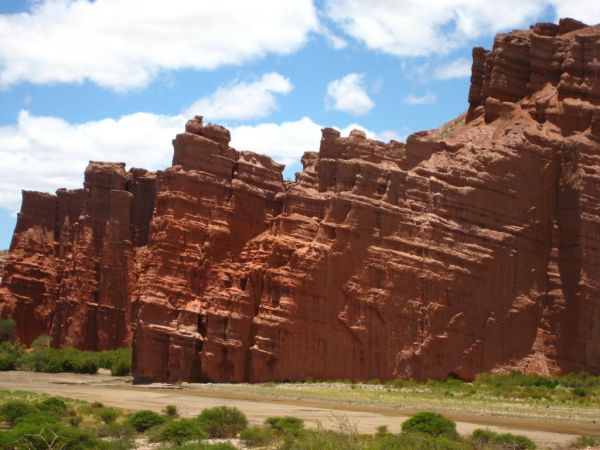 In the evening, we make a party at the guesthouse with the different guests. A puff of energy. And still this same unique savour for me. The one of the last moments of a great round-the-world adventure.