118m a side for the greatest Buddhist monument in the world. 4 staircases crack its walls and lead the hesitant visitors towards the way of wisdom and spirituality. At each floor, a pathway snakes around the building. More we climb, more these paths shorten. The way to the bliss gets closer when I arrive at the first top level. Stone bells drilled with hexagonal spyholes let us see the sitting-and-praying Buddha statues inside. The body is shut in, but the thought and spiritual strength seem to carry out through the openings of the wrapping.
This monument shows the high Buddhist activity which livens up the island of Java, a few centuries ago. Then, Islam spread out attracting most of the inhabitants and the influence of the Borobudur temple crumbled away little by little, passing from the status of praying and devotion place to the one of huge architectural remains registered on the World Heritage list.
It nevertheless remains this large, impressive and massive pyramid for which the use of a puffy, black volcanic stone turns out to be uncommon. The dark stones let only carry out the essential thing. The illuminations become embedded in the foot of the pathways and the often-beheaded Buddhas statues have pride of place on the low wall. They point at the outside, acting like magnets for the faithful. And for a couple of hours I change into one of these faithful people.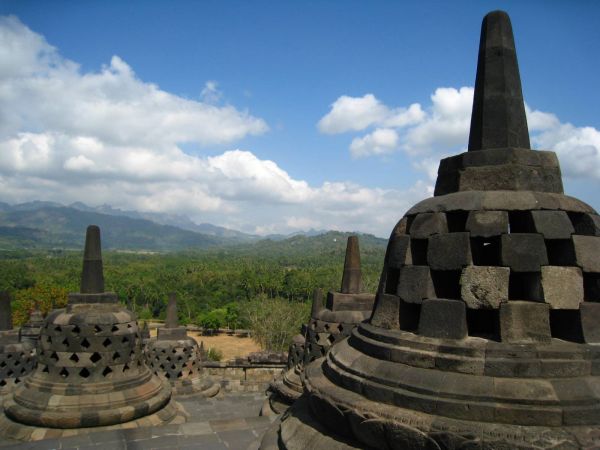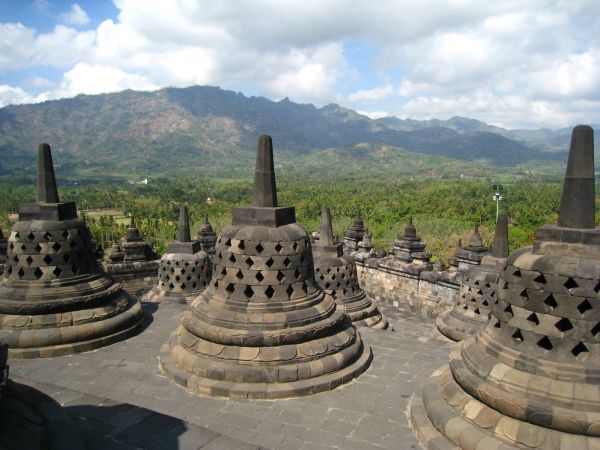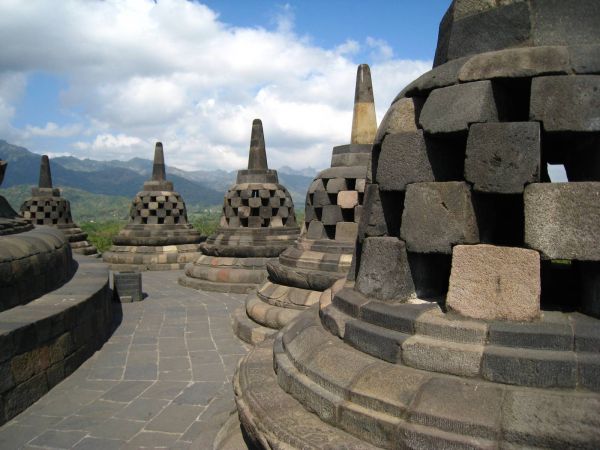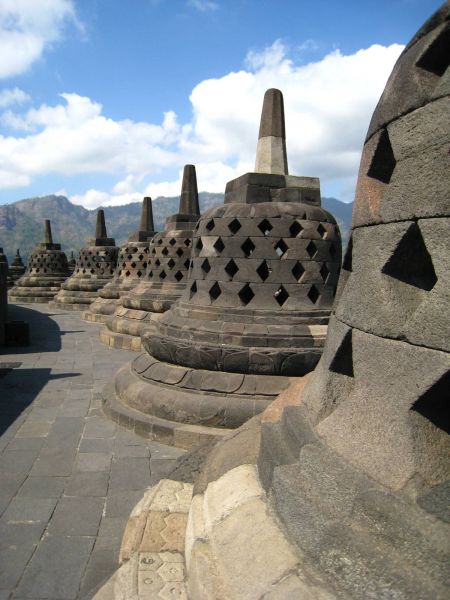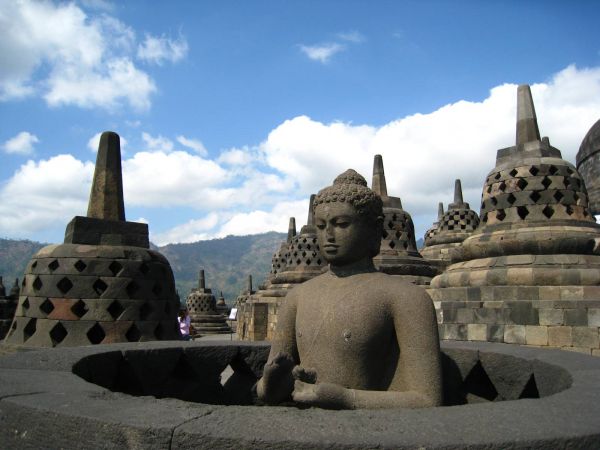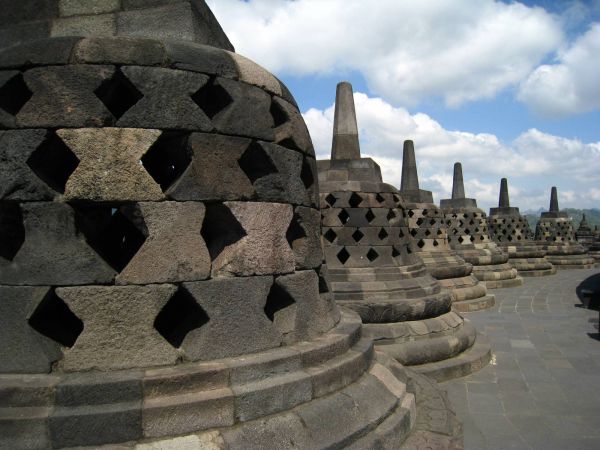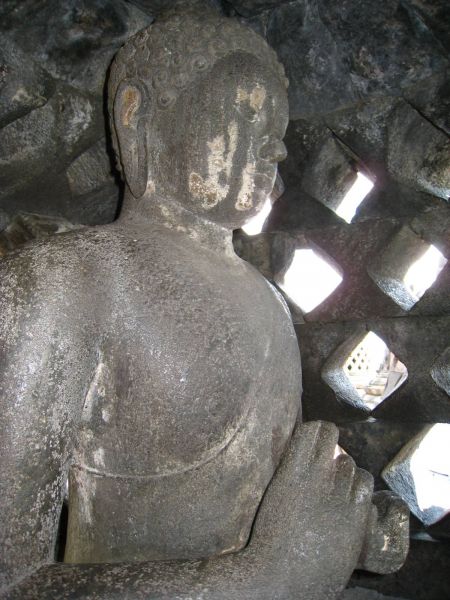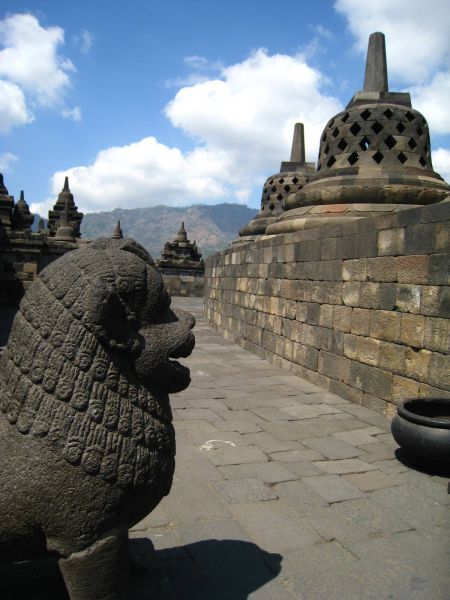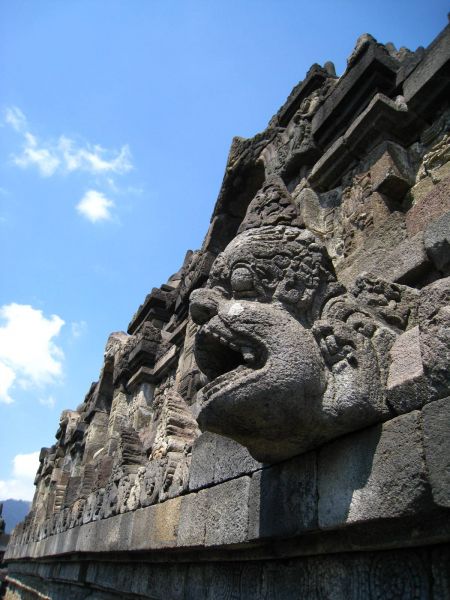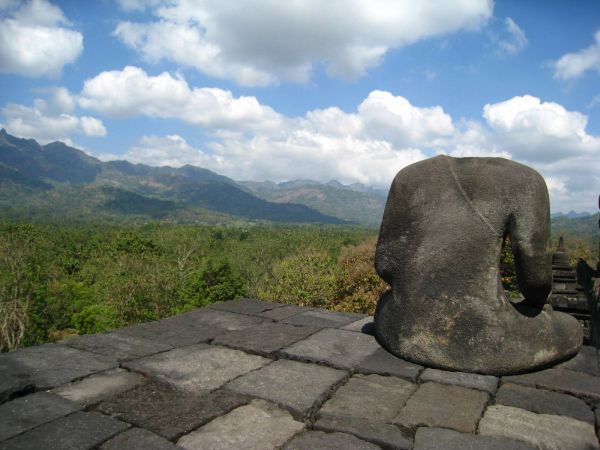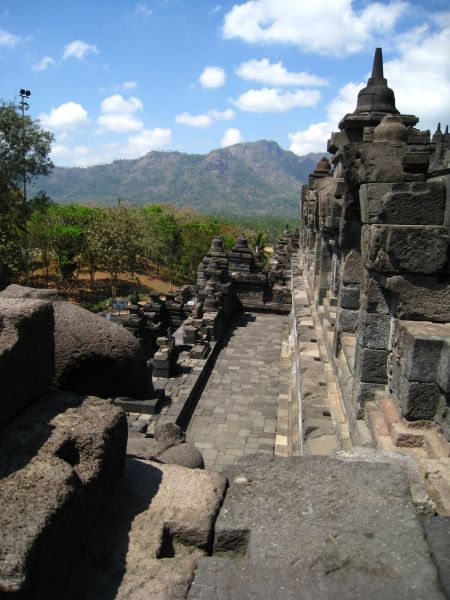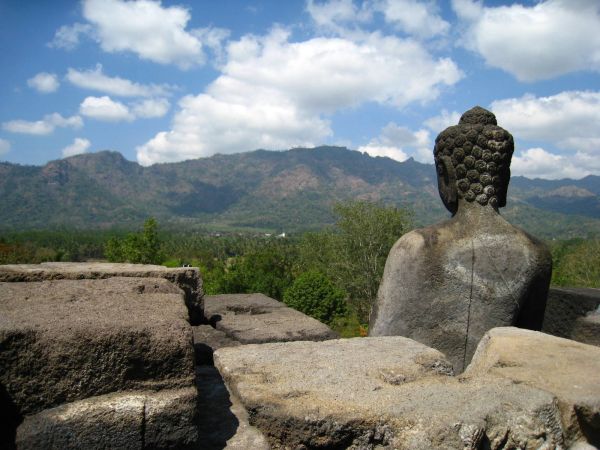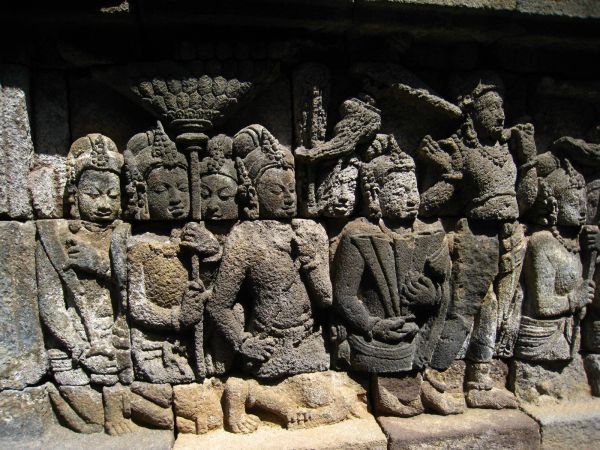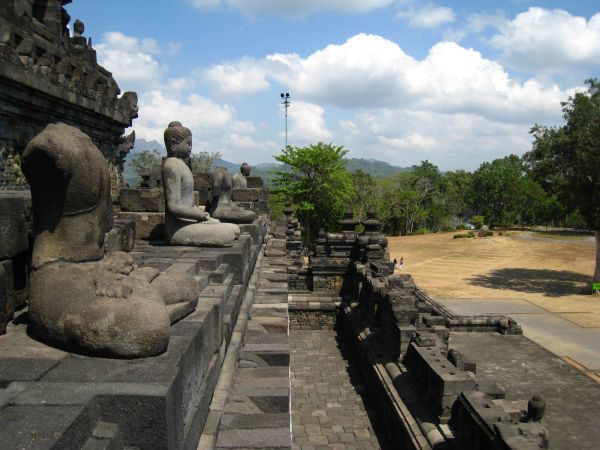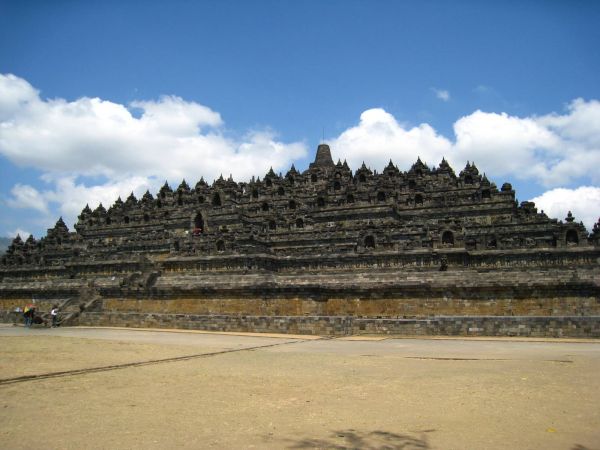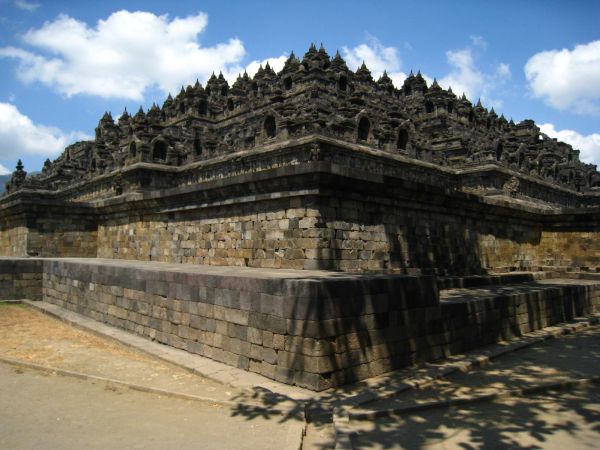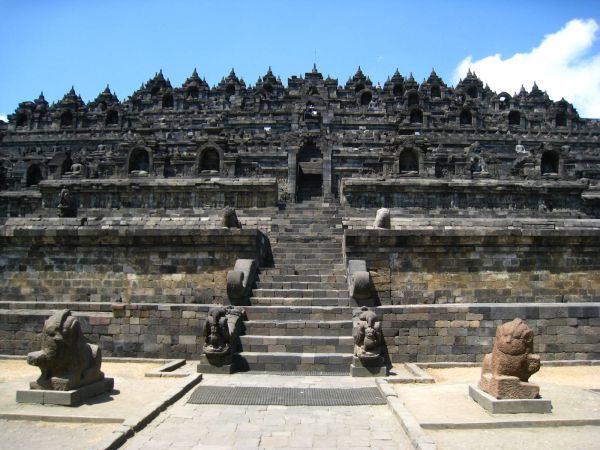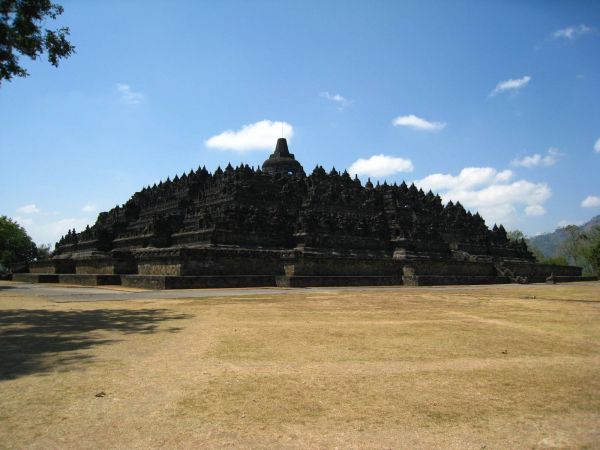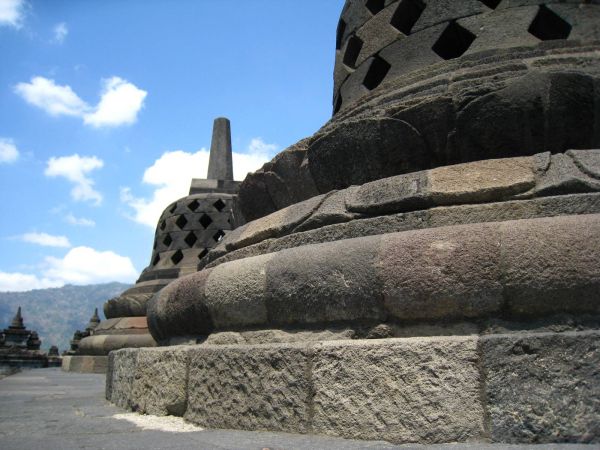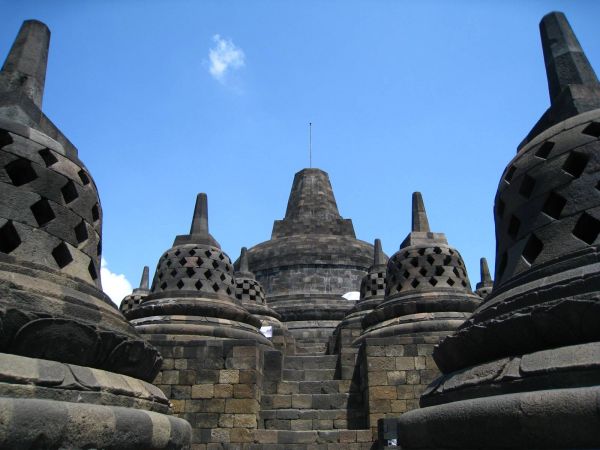 before heading back to Yogyakarta, « the soul » of the Java island, our van makes a detour to the Merapi volcano, subject of a devastating eruption a few years ago, then we stop at the Hindu-deities-dedicated Prambanan temples for a short time. Last Indonesian meeting before I fly off to Malaysia.