Krabi is a small laid-back pier by the andaman sea which turns into a frenetic night market at dusk. We can spend a couple of days here to relax and move about to the different islands and beaches in the vicinity. We book an all-included trip to the Phang Nga bay within one of the travel agencies that stretch out along the main street. The Phang Nga bay is the Thai answer in miniature to the superb Vietnamese Ha long bay.
The next morning, the minivan drives from guesthouses to guesthouses to pick up a motley blend of tourists. We briefly stop at a temple carved in a grottoe. Hordes of monkeys leap from a branch to another one and come to swiftly snatch bananas and peanuts tourists offer. With a full stomach, the four-handed animals grab the veines and dash uphill.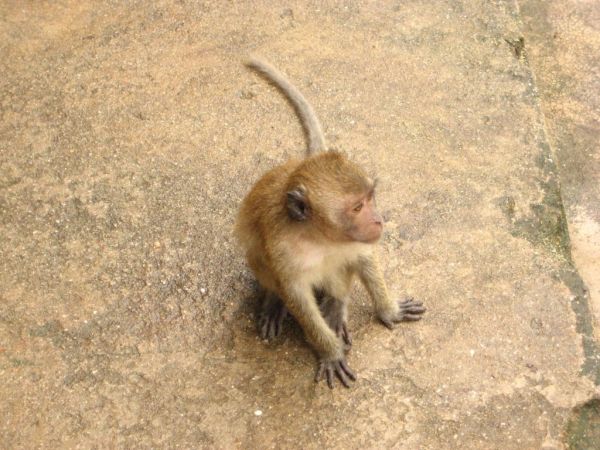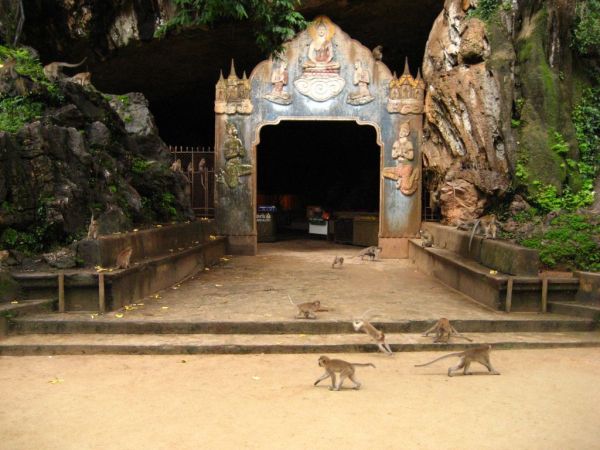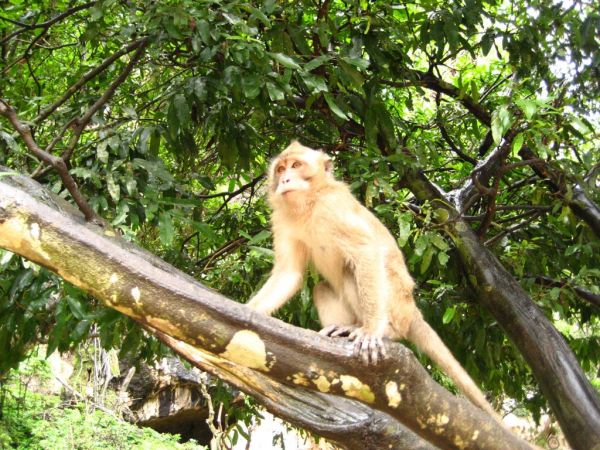 A few kilometers further, we swap the minivan fo a long-tail boat. The low tide unveils the knotty roots of the mangroves. Intertwined roots that change the banks into an impenetrable mangrove. We stop at the floating village of Pianyee where we have lunch.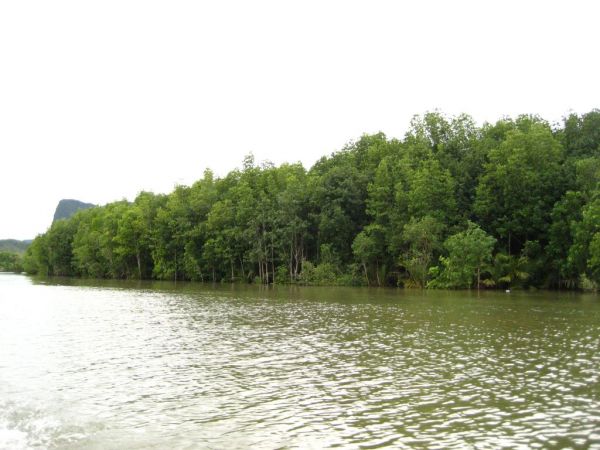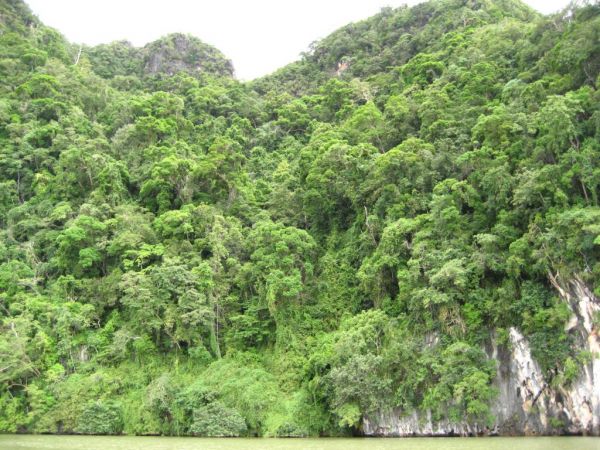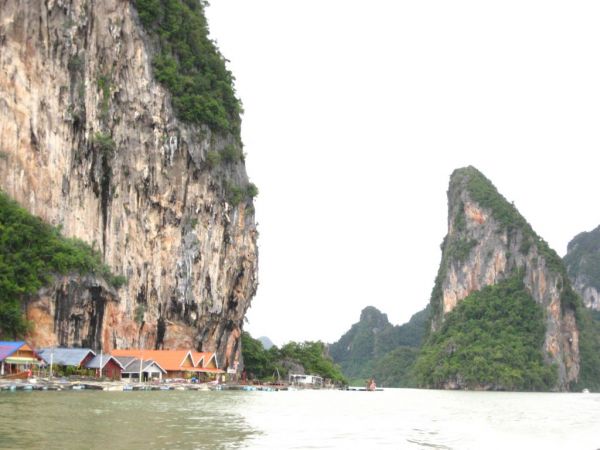 In the beginning of the afternoon, the digestion starts on a small inflatable kayak. We go through caves the low tide made accessible to come out into a kind of well. Open-air cavities at the center of a stone peak. In the middle of these long rocky chimneys carved by the time, we don't hear the loud engines and the shouts any more. We live some unique moments of serenity in a secret place with the weird sensation these secluded spots give. The feeling to be a pioneer, the first one who discovered this mysterious and restful place. Forgotten the throng of tourists that come here to visit around ; the openings are so many everyone can enjoy his "own" lake with a private access.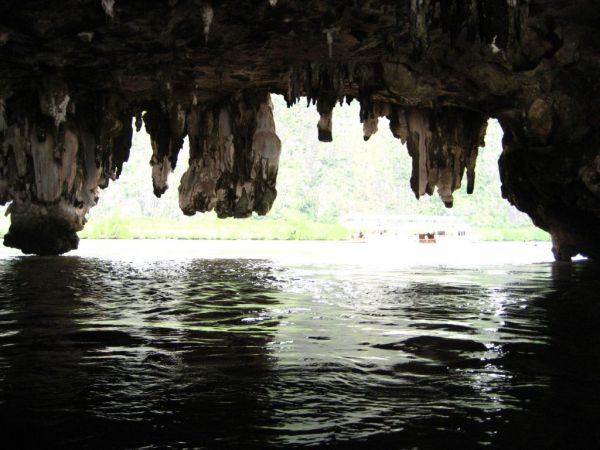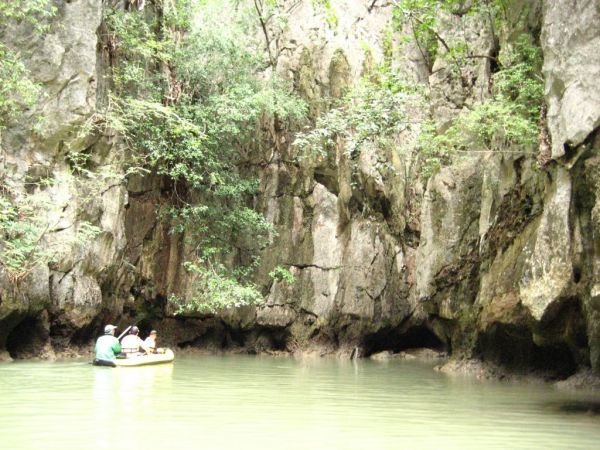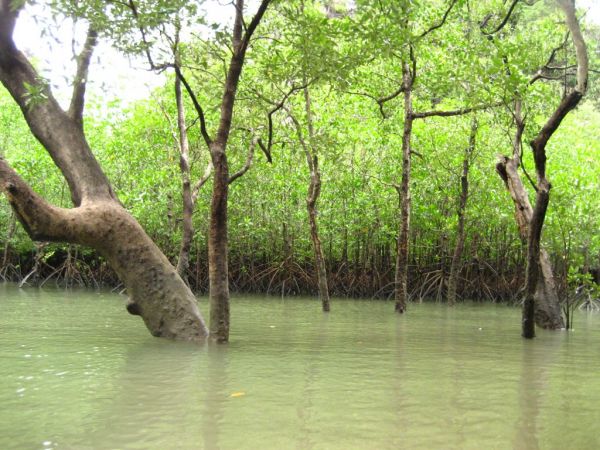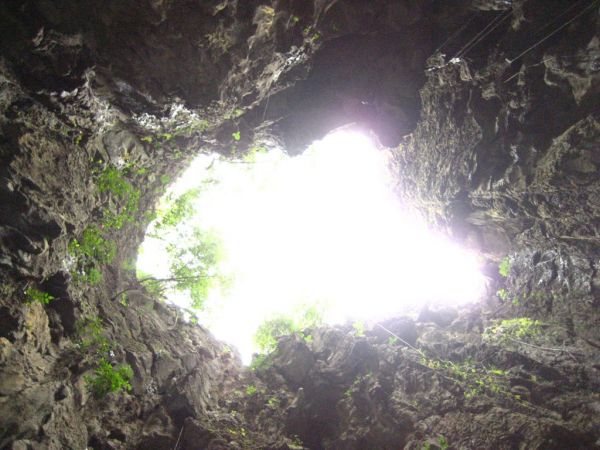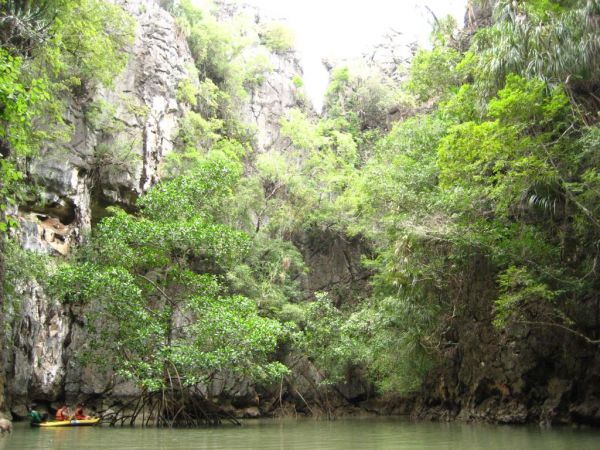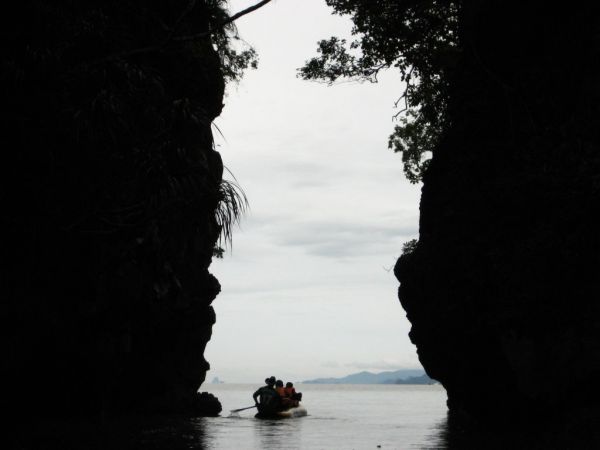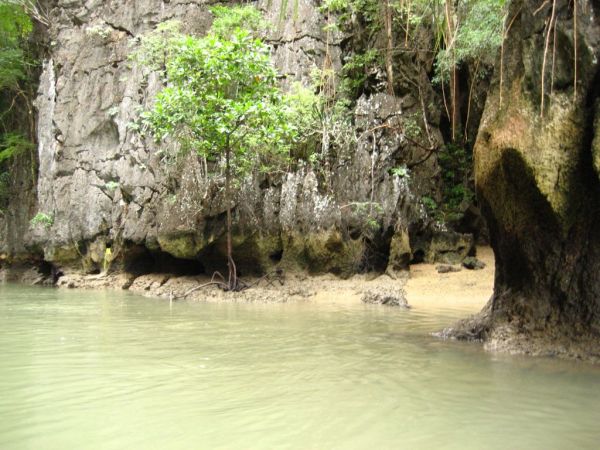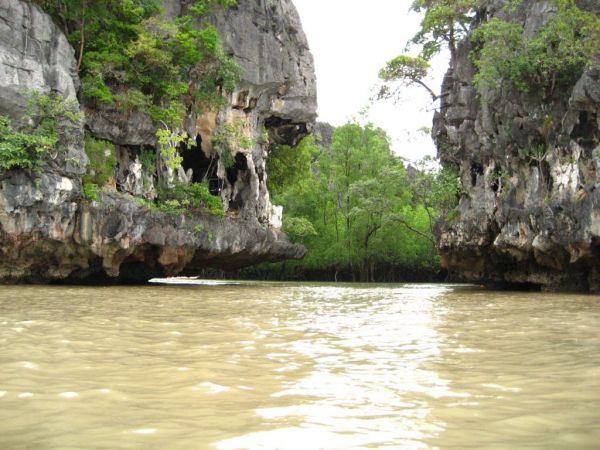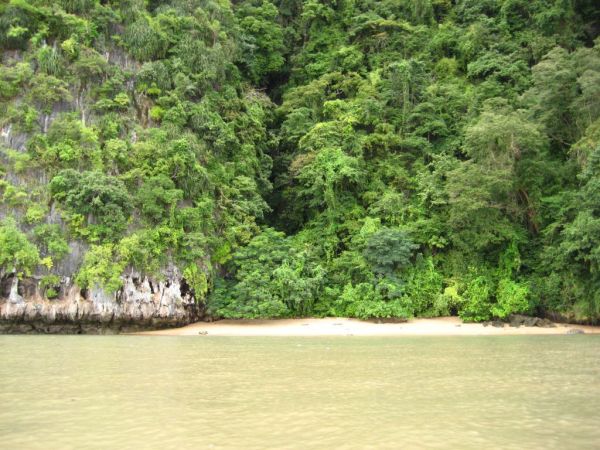 We hop on the boat to sail to the island called the James Bond Island since a scene of the movie Goldfinger was shot there. A giant and unique nail punches the bay. An impressive picture but the island is overloaded with tourists who damage the calmness of this bit of isolated land.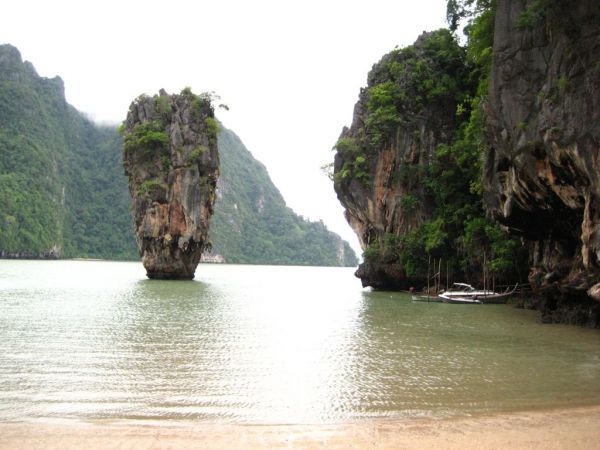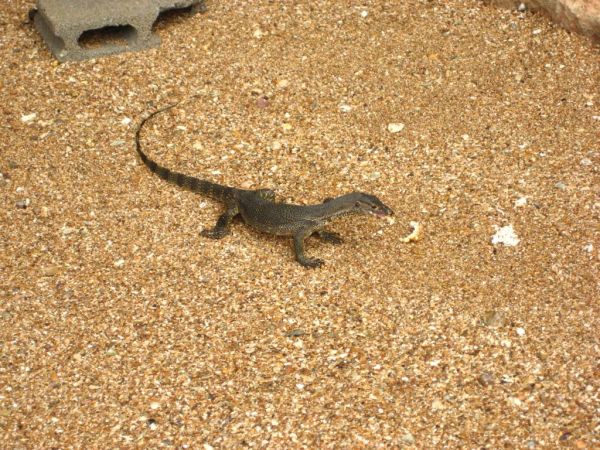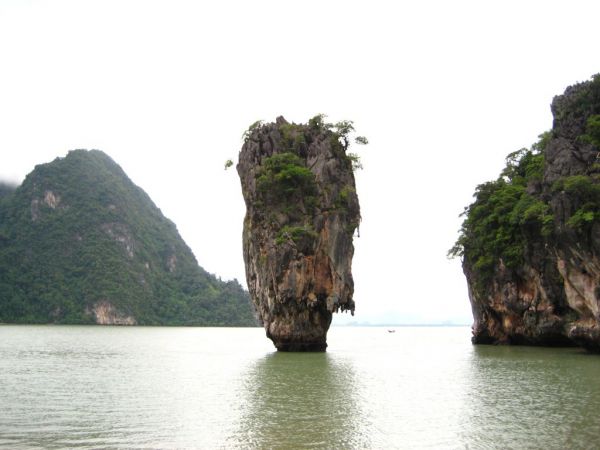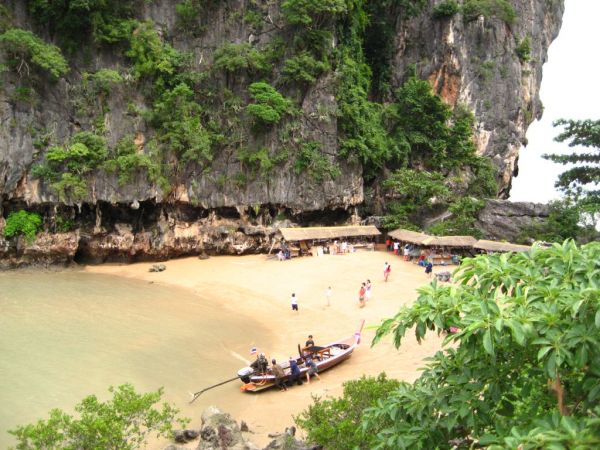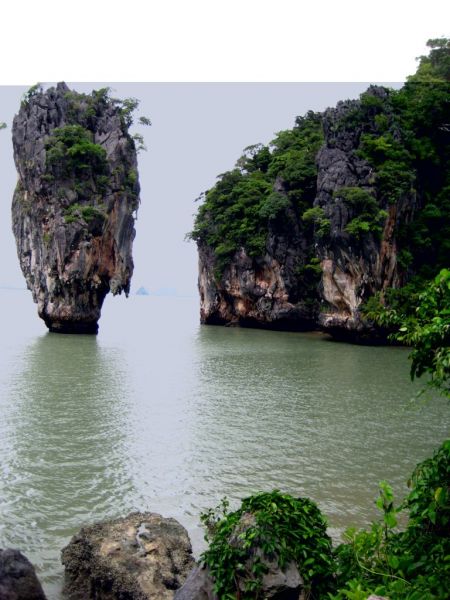 A day full of attractions and gorgeous landscapes even if the heavy touristy concentration ruin the pleasure a little bit.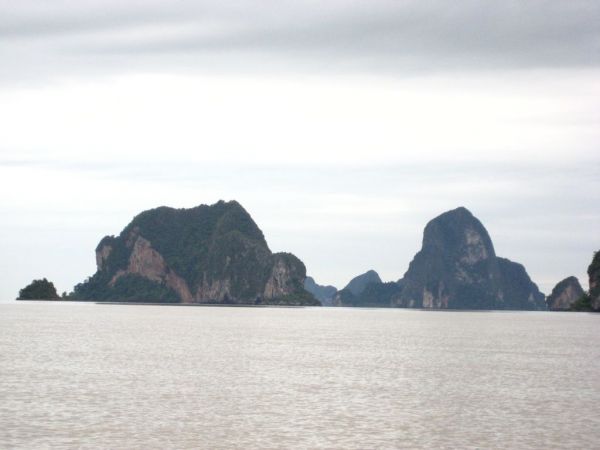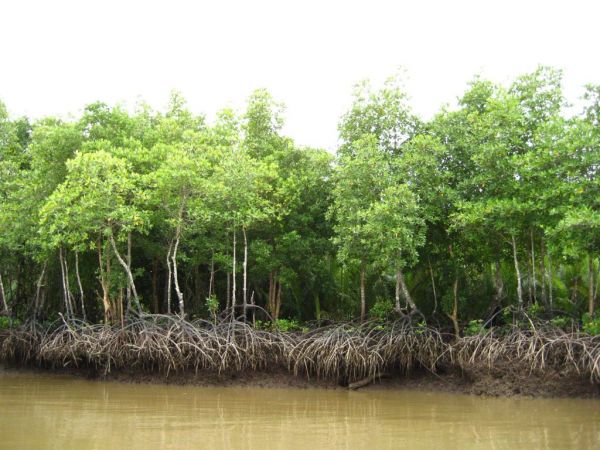 We go back to Bangkok by bus to spend a last night in the capital. 15 days passed among tuks-tuks, paradisiac beaches and tropical fish. The time went by too fast. It's always what we say when we liked what we've just lived.