The awakening of the Taj Mahal belongs to those who get up early. We get through a gigantic entrance and the first glimmers of the dawn unveil the outline of the mausoleum. A long shimmering pond stretches out up to the white tomb.
Fascinating collection of stones and marble blocks that hypnotizes me a little bit more for each new step.
Crazy construction of a mad king, mad in love with his wife.
Symbol of the absolute love and the dementia which can upset the heart of an inconsolable man.
The rectangular gardens and pools contrast to the undulating lines of the domes. Overdose of harmony in this perfectly symmetrical complex where the death tarnished a endless love in no way.
The History is cruel and a tragic fate will wait for the builder of the white mausoleum. Dethroned king, Shah Jahan will be imprisonned. In his cell, a tiny window as only mate. A mere window through where he could contemplate the building of his life dedicated to his defunct wife.
A lot of human buildings impress due to their gigantic proportions, their sizes challenging the physics laws but very few make shake the heart and vibrate the very inside. The Taj Mahal belongs to that world. We can walk around several times and nothing will soothe the inner fire and the swirl of sensations that swamp you. I sit down to gather my emotions. The mausoleum bewitches its residents with a kind aura, erodes the sharpest spirits and awakens the gentlest hearts.
I tread a last time around the white mausoleum, bewildered by these same feelings which submerged me a few hours before, as from the first seconds I got in the enclosure of the Taj Mahal. I leave with the illusion of living a dream. A dream in which I stepped on a marble-paving path. A dream in which I stopped leaning with my back on a wall, sheltered by an alcove. On the wall of a palace smooth as the silk.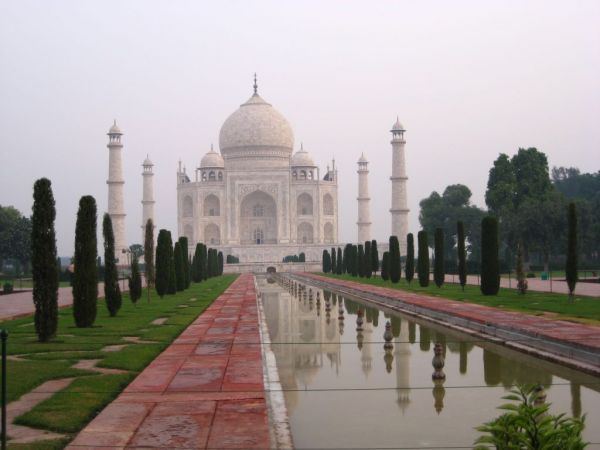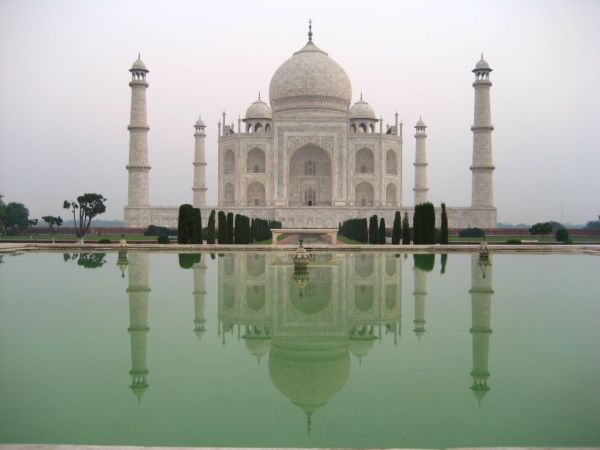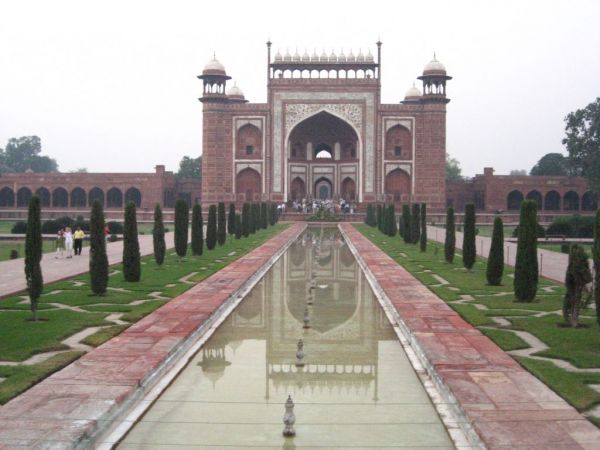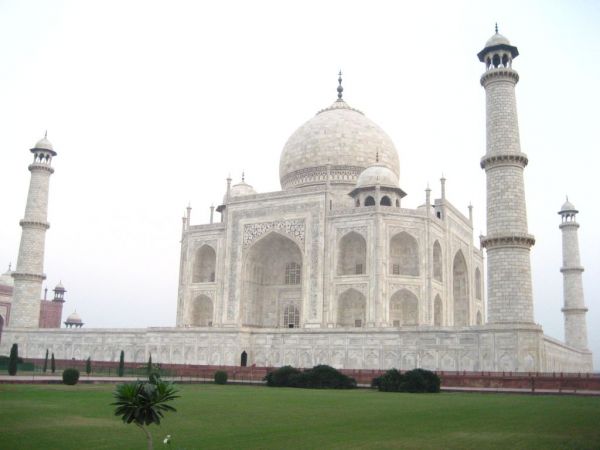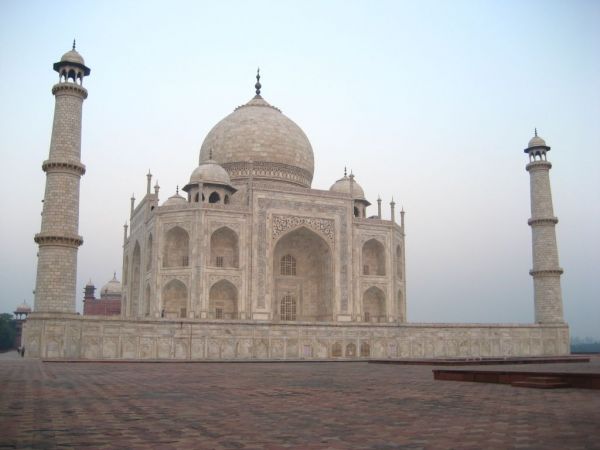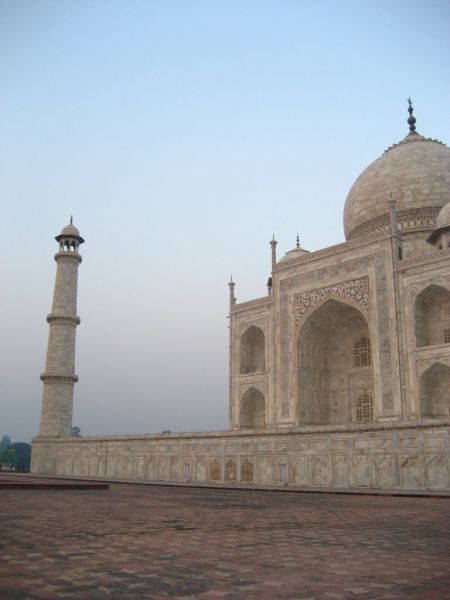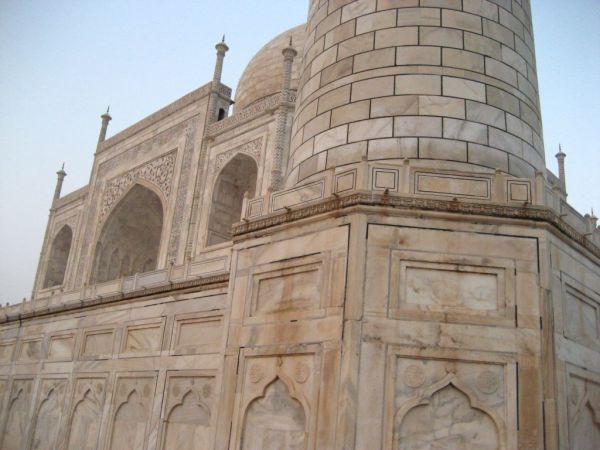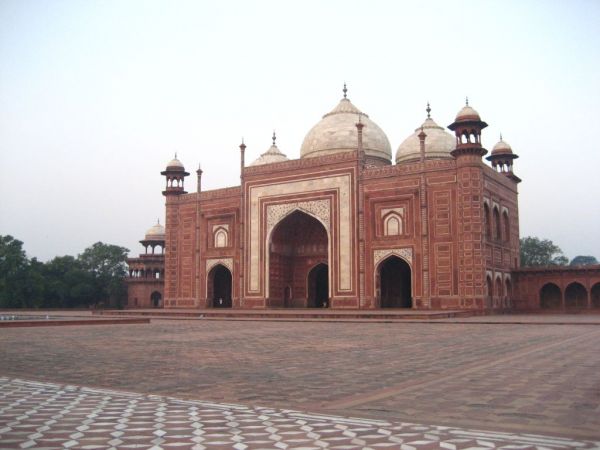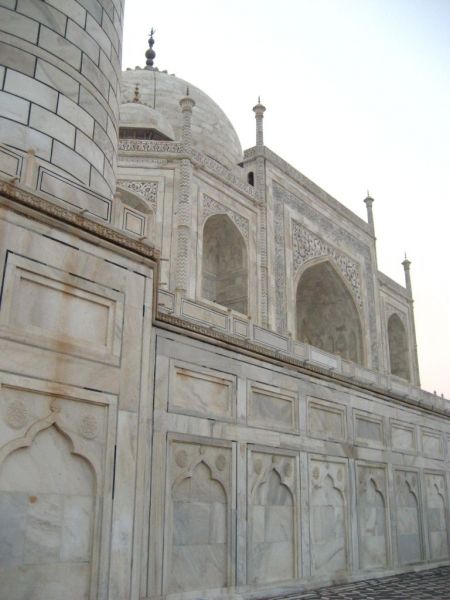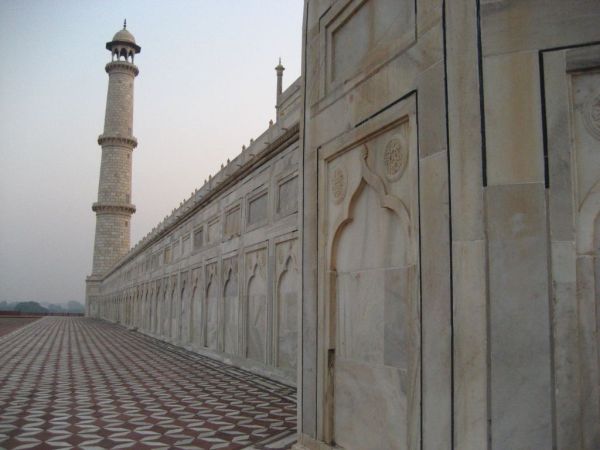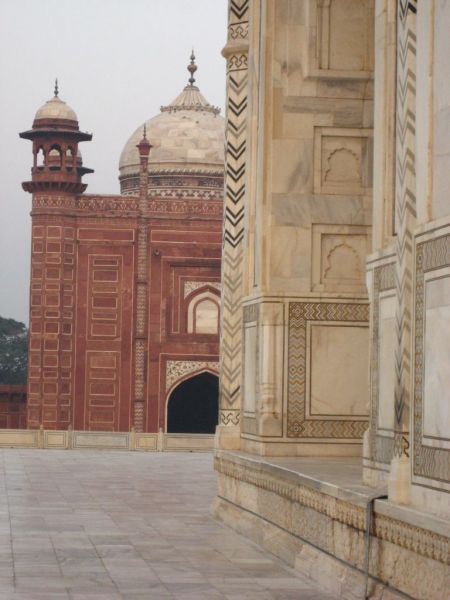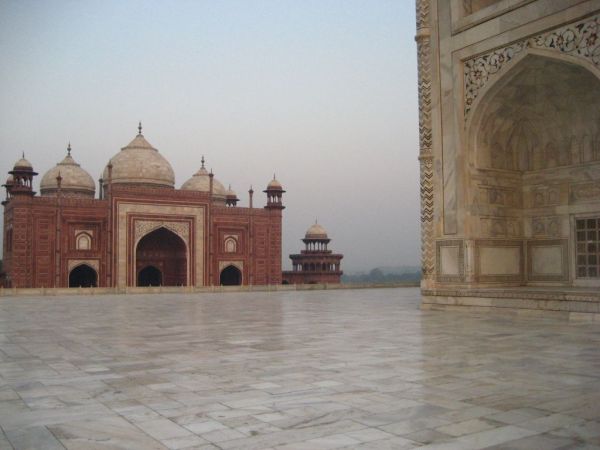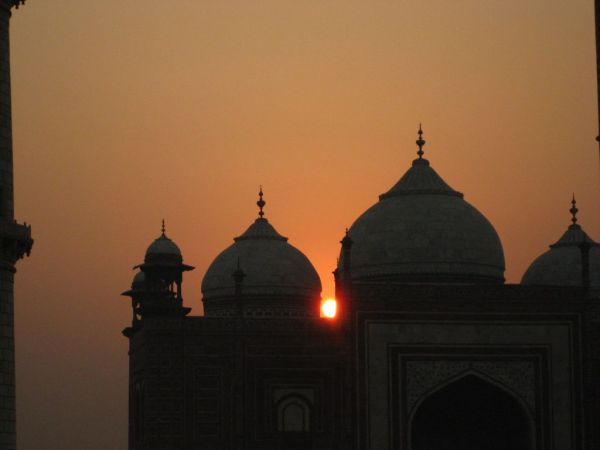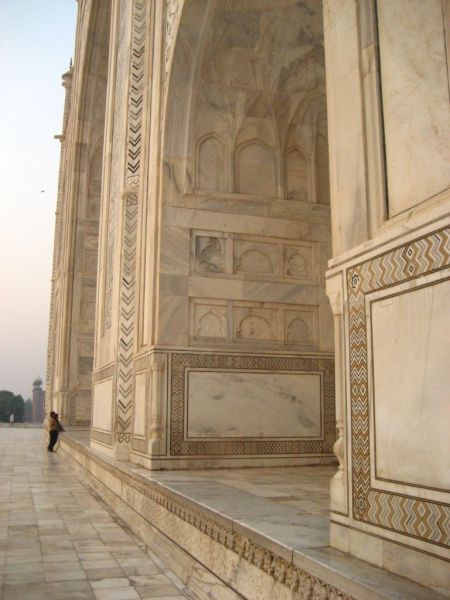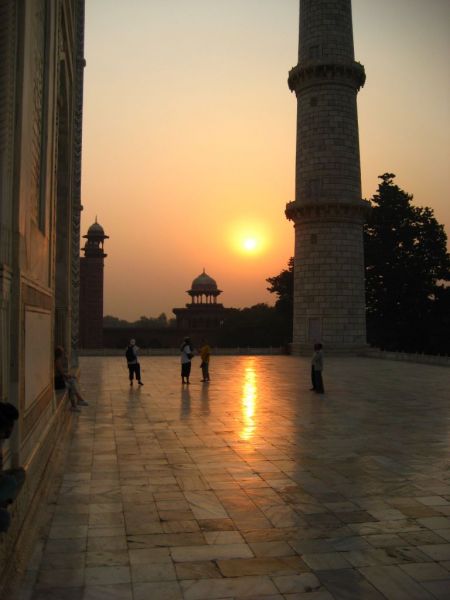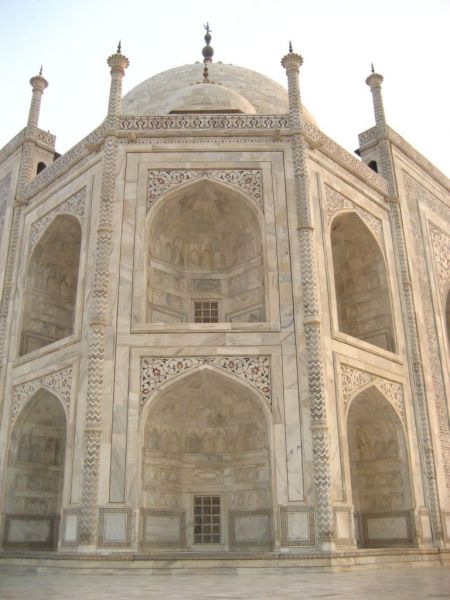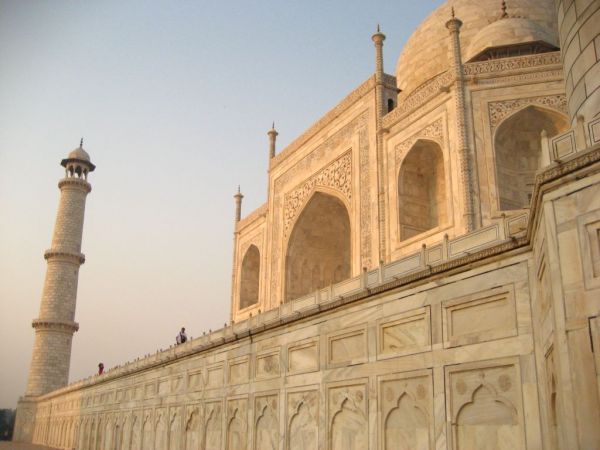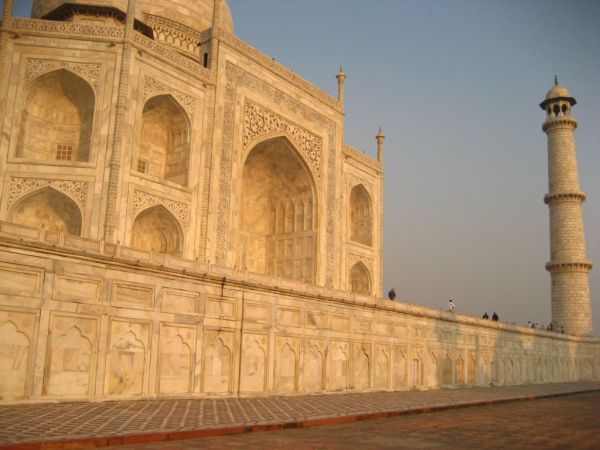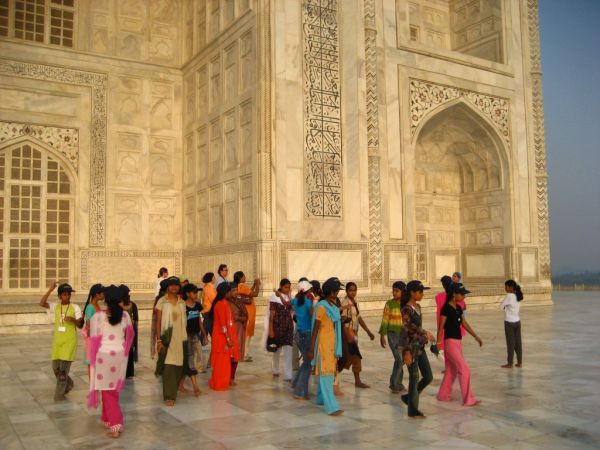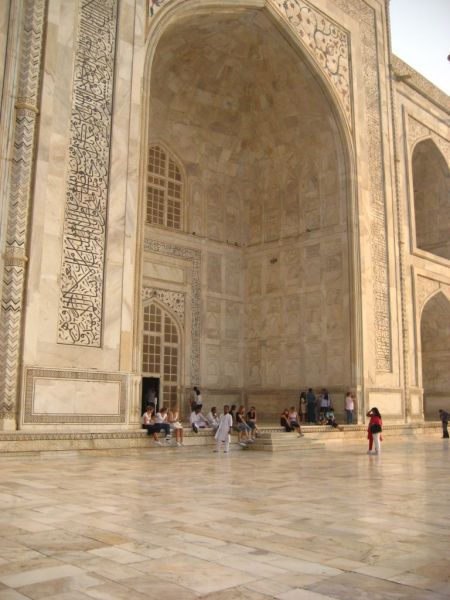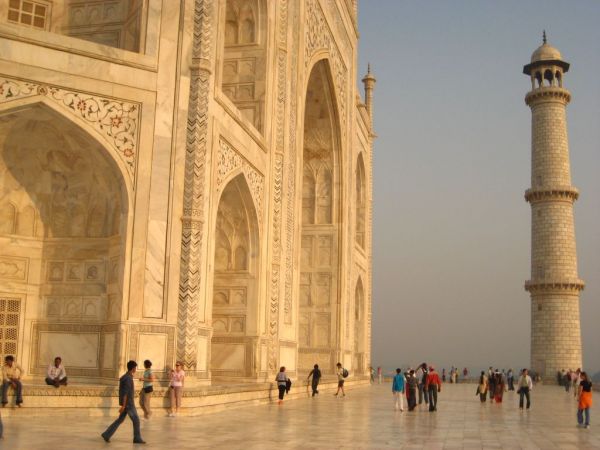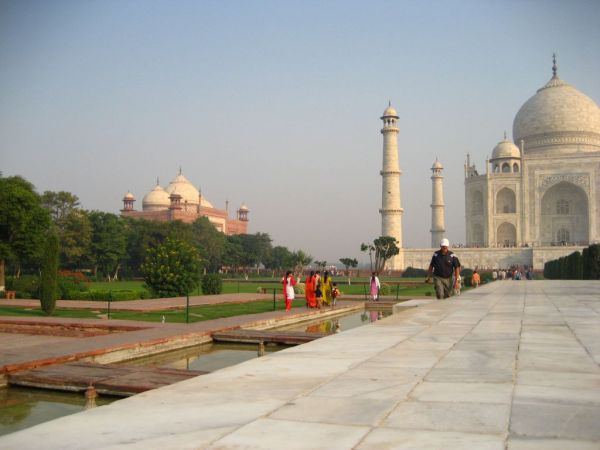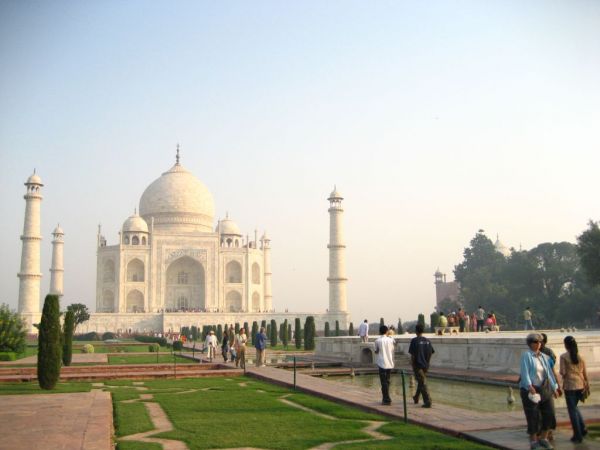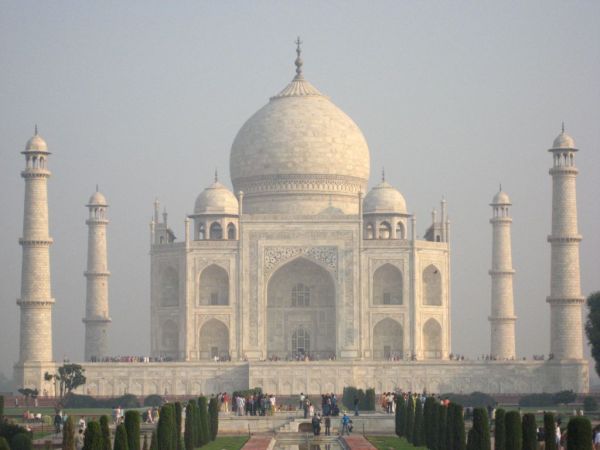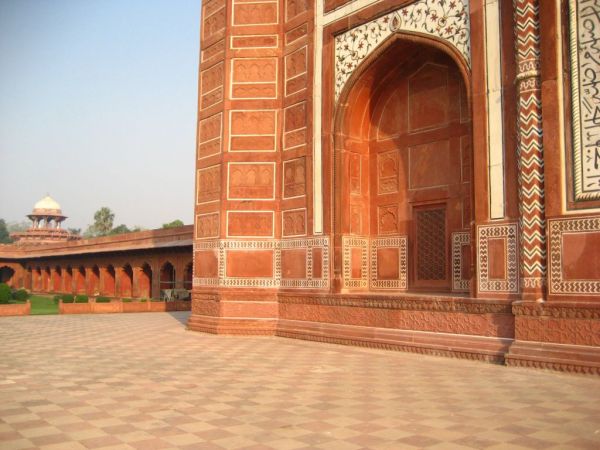 With these angelic radiant-white pictures, our Indian trip ends. We simply picked at a few crumbs of this country full with culture and life. Completely dishonest the one who, in one month, boasts of visiting India. This short interlude opened a gap in our spirits, a crack we'll have to fill in coming again. To discover other facets, other landscapes and other people of the Indian subcontinent. And above all to enjoy new adventures that only India can bring.