Following the short excursion to Zimbabwe, we go back to the town of Kasane. Entrance gate to the Chobe national park where one of the greatest concentrations of elephants live in with 60000 individuals. The tourist accommodations stand on the Chobe riverbanks, a handful of kilometers away from the park entrance.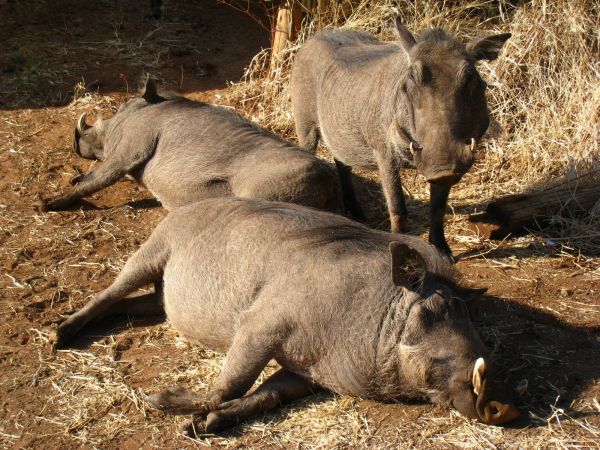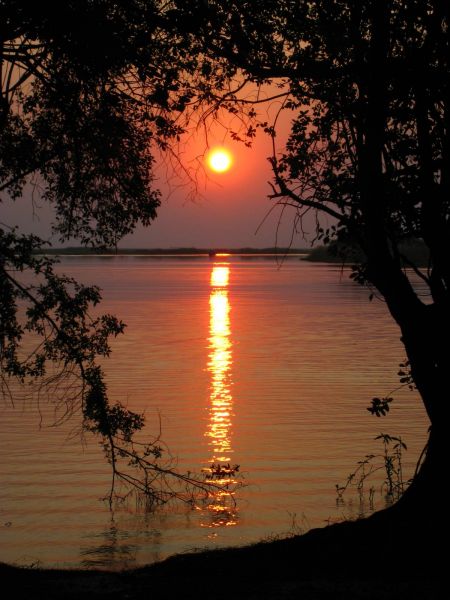 Down to the holiday residences, a lot of boats cast off for a mini-cruise. We take place aboard on one of them. 2 large metallic floats propelled by 2 outboard engines leave the quay of the lodge. On the main deck, chairs are settled and a platform towers up the upper deck we can reach by a stairs. We quickly catch sight of dark spots that stand out from the horizon. The green bed as country of refuge. Not far from these herds of elephants, various birds, hippopotamuses and crocodiles thrill the muddy riverbanks.
Everything seems serene on the land of the ivory-tusked colossus when one of these giants undertakes the crossing of the river. The grass is always greener at the neighbour's. Each member takes its place behind the leader to form a single line. We are the fortunate witnesses of a mere step in the life of these quadrupeds. The colony emerge on the opposite bank. The most awkward ones stumble on the slippery shore. When the group is reconstituted, the elephants start again their heavy pace, in search of savoury grass. As for us, we enjoy this intense sequence of wildlife until the sunset.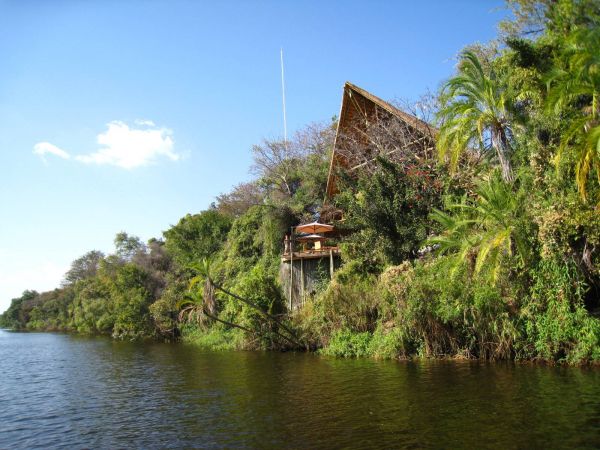 The next day, roosters haven't thundered yet we leave for a safari alongside this river. We complete the exploration of the park for our last activity in Botswana before driving throughout the country to get to South Africa.