Bye Bye welcoming and intoxicating Asia, I set foot in Australia for a short 2-night stop in the city of Sydney. I put down my bag at the youth hostel and go for a stroll to Darling Harbour which brings together restaurants, bars et tourist attractions such as the Sydney aquarium or the maritime museum. But my look and my steps flee northwards. I'm in a hurry to walk alongside the bank to contemplate two Sydney-symbolizing monuments. On my left, I look up and the metallic frame of the Harbour Brigde overlooks me with all its loftiness. I turn the head on the right and the blowing-up-by-the-wind sail- or shell-shaped domes of the Opera House marvelously marks the end of the bank. I sit down on the steps of the music-dedicated building and chill out, observing the boats that move up and down and distribute their flood of passengers all over the town.
I take my ticket for the other shore. From this side, the view is different. The Opera House harmoniously finishes the disjointed skyline drawn by the skyscrapers of the city. In this hushed-atmosphere district, in the north of Sydney, large residences stretch over. A taste of tranquility, five minutes from the heart of the city. As incredible as it can be, I step on a desert beach in the middle of Sydney. I worm my way in the alleyways of the detached houses towards the Harbour Bridge. The dusk is brewing, the first artificial lights switch on up to cover the town with a sparkling halo. The panorama is still more attractive, the geometric lines fade away into the night to only stand out these luminous impressions. That's lovely a city by night.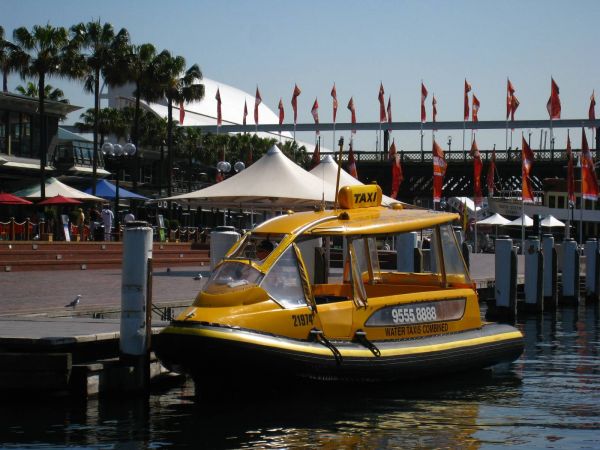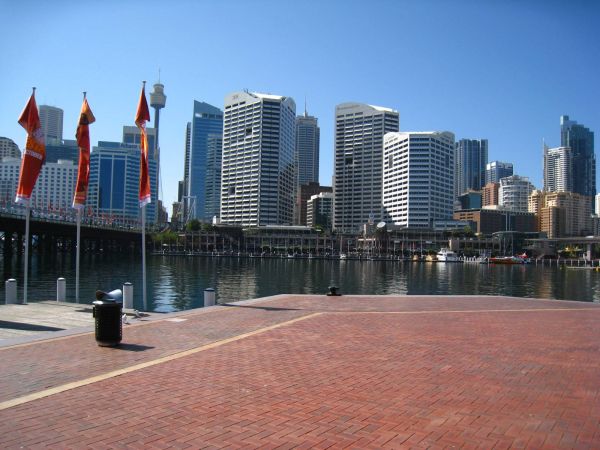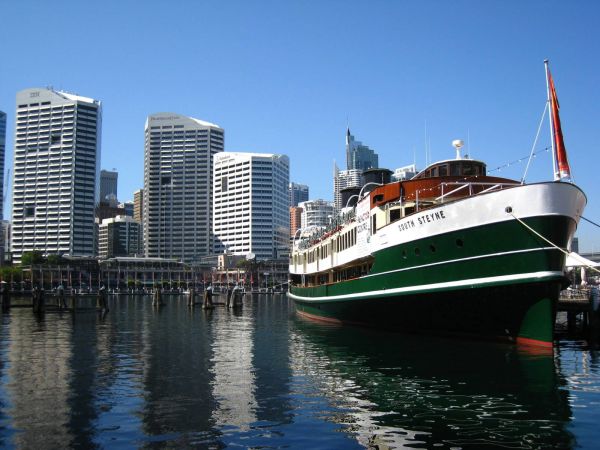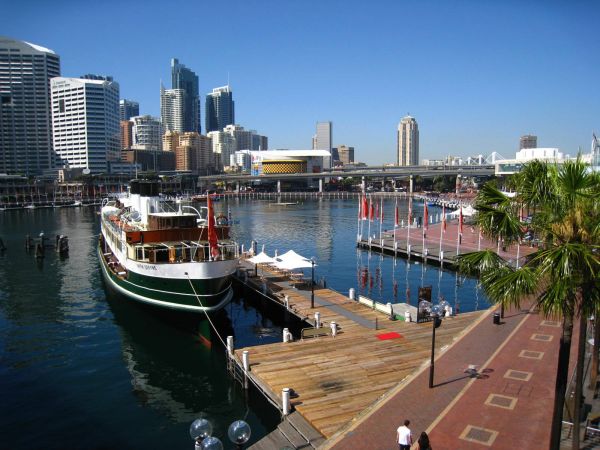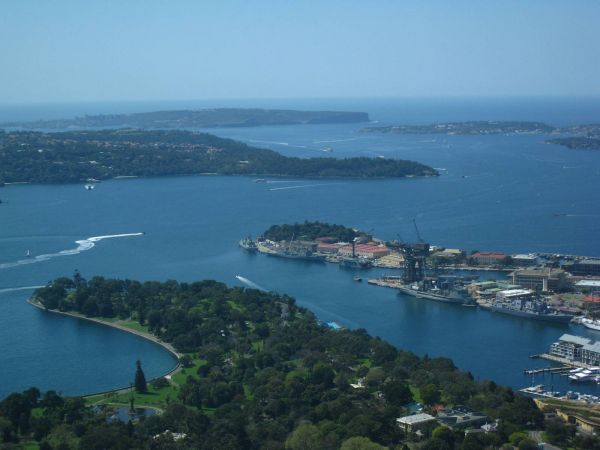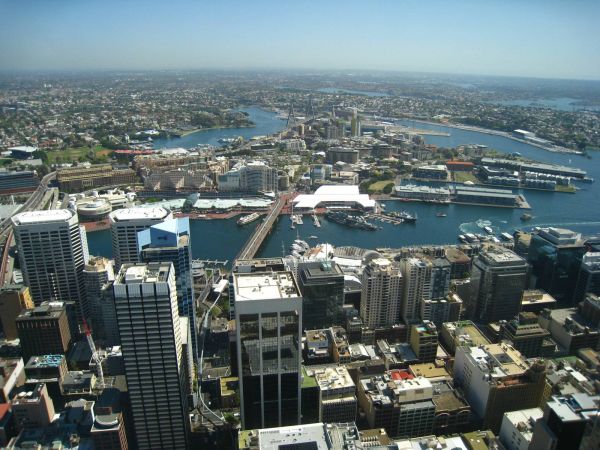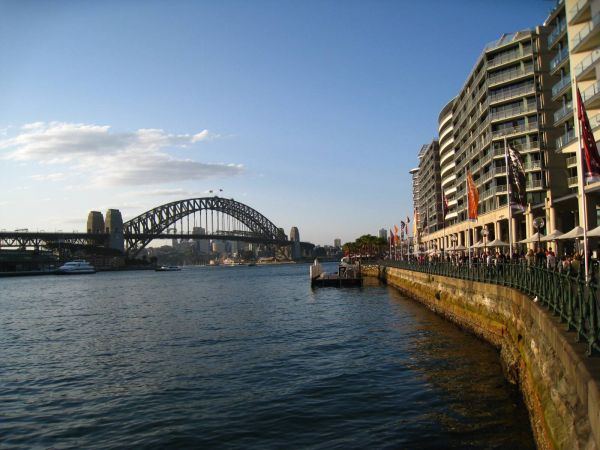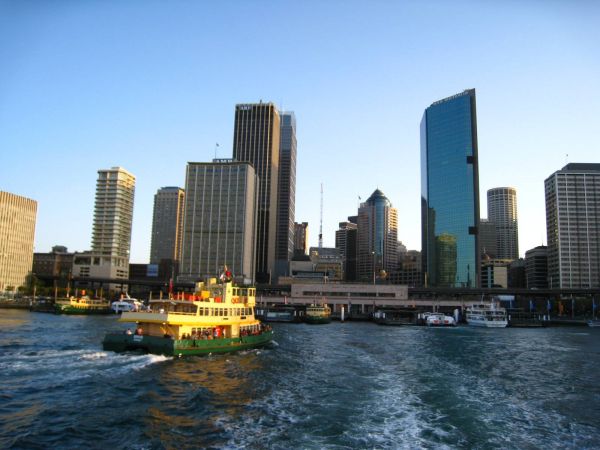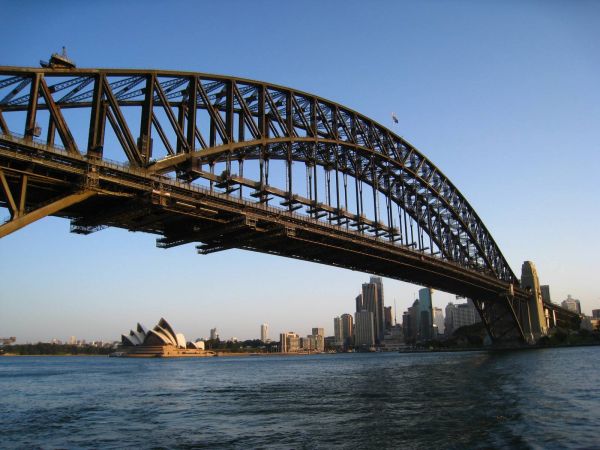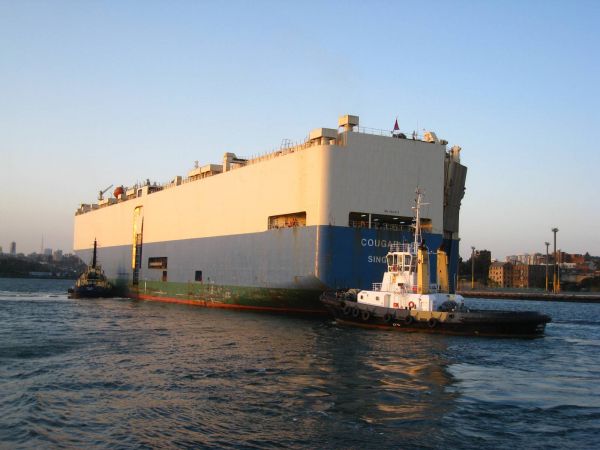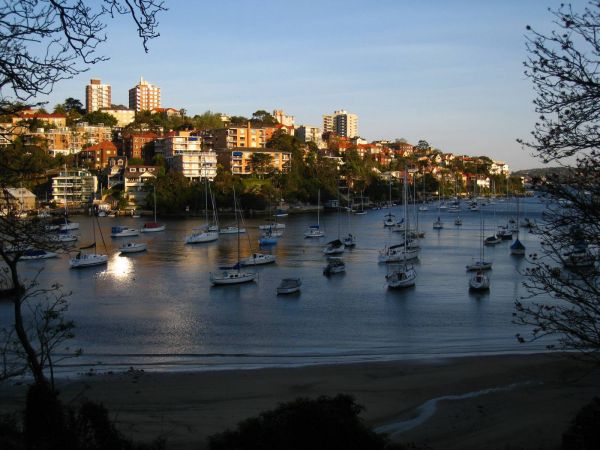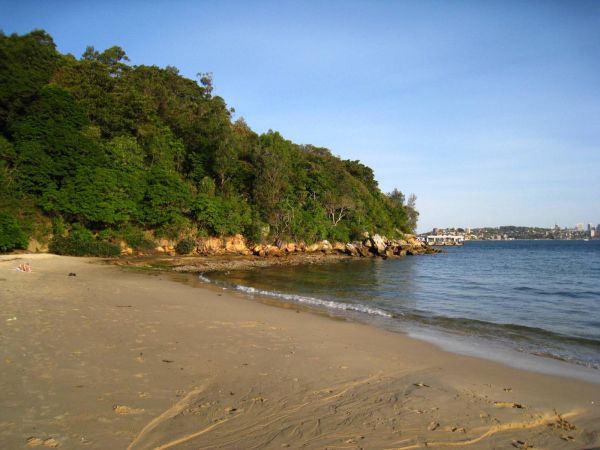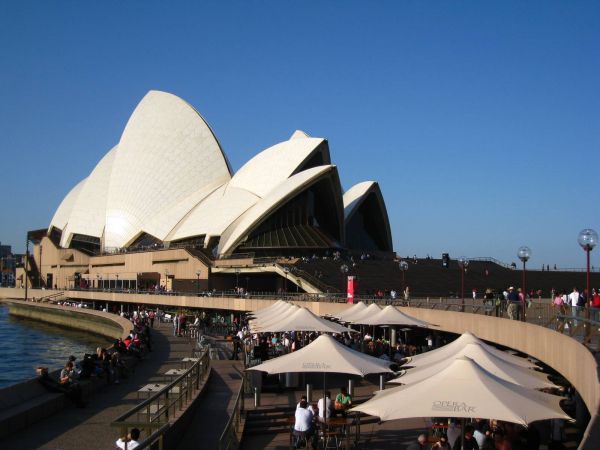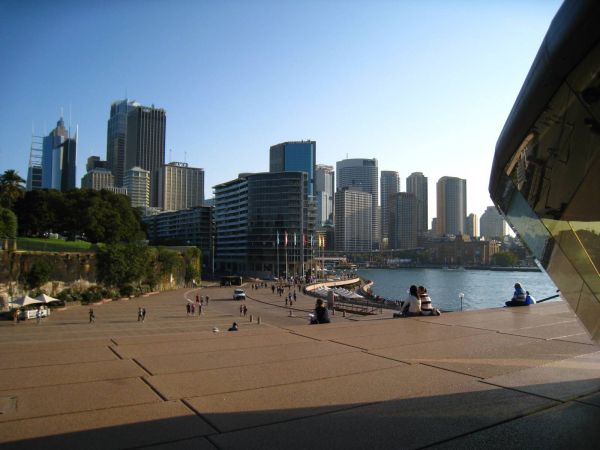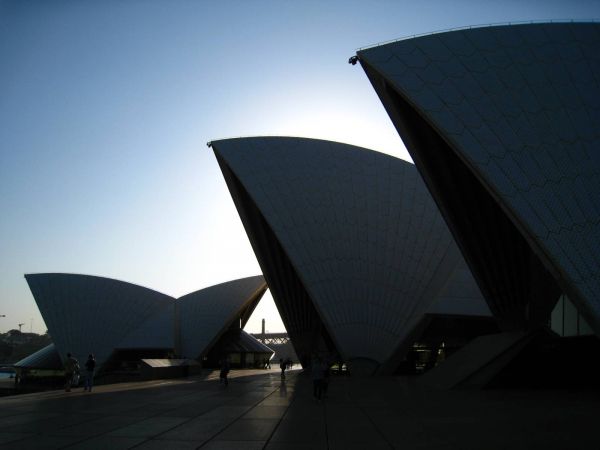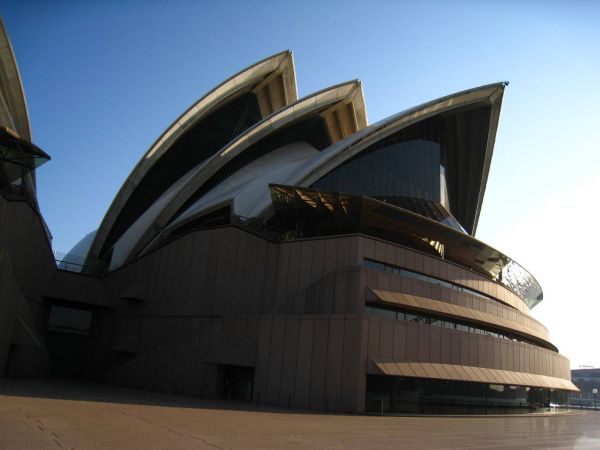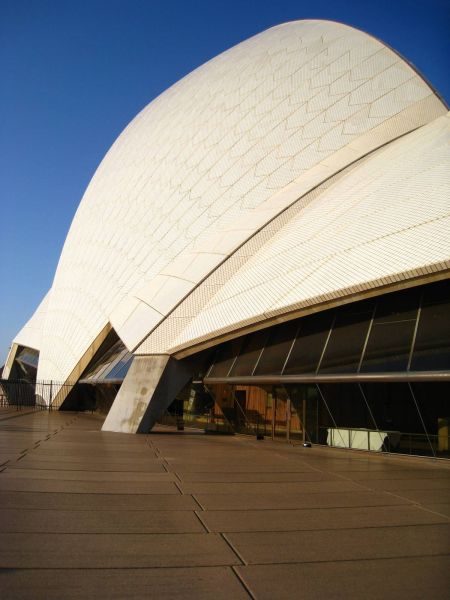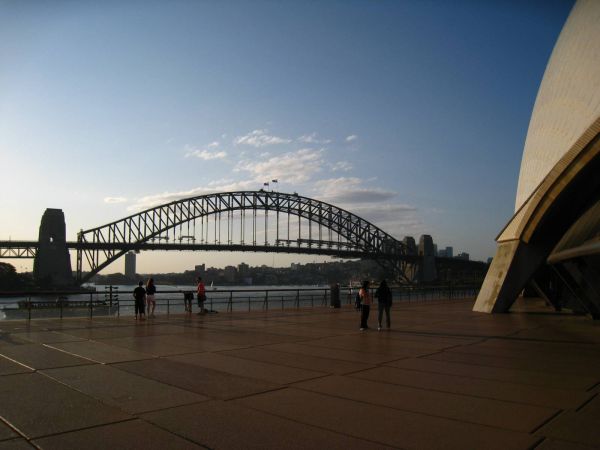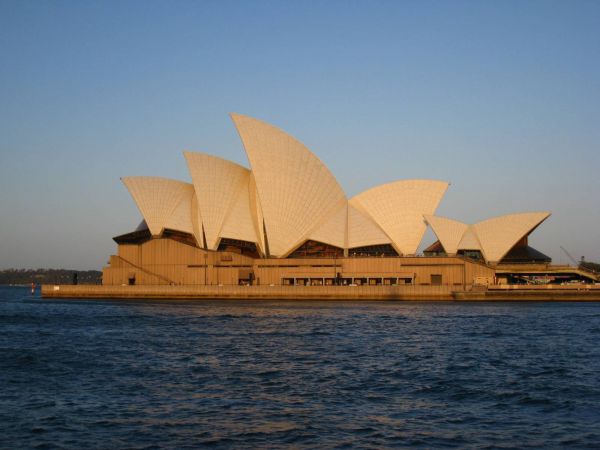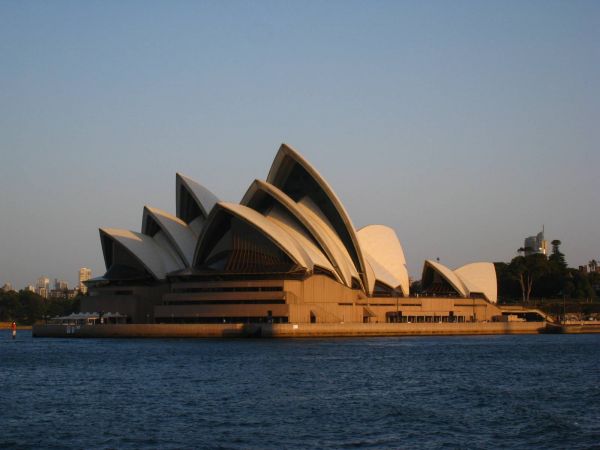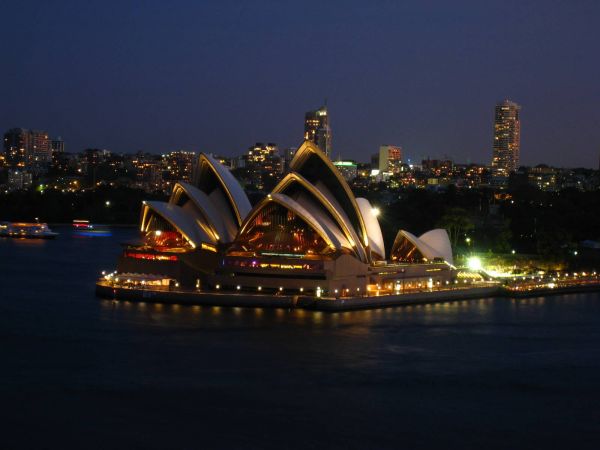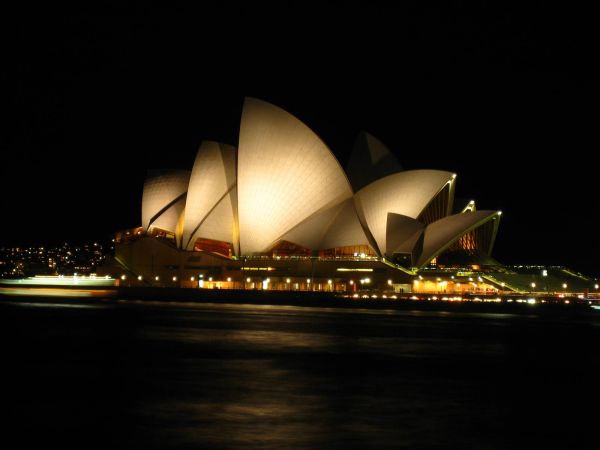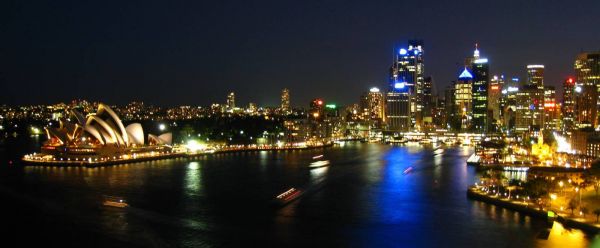 I couldn't leave Sydney without seeing some specimens of the weird and endemic animals which populate the Australian ground and waters. I get to the vivarium where a number of animals are unfortunately shut in. Even if it remains the easiest way to familiarize oneself with those living beings. Koala, platypus, kangaroo, wombat, collared iguana, everything is there. Without forgetting that Australia shelters the most dangerous spider and snake in the world.