Chromatic delirium on the Tongariro Crossing
By dorian on Monday 26 November 2007, 19:59 - RTW-New Zealand - Permalink
All the hiking buffs (tramping in the New Zealand language) arranged to meet here for certainly the finest one-day trek we can enjoy on the kiwis' land. During the Tongariro crossing, several choices are possible to extend the path such as the ascent of the Ngauruhoe volcano. We'll opt for climbing this almost-perfectly-conical volcano.
In the morning, we take the shuttle from the National park village to go to the beginning of the route. We get in the lands of the Mordor. A few years ago, within this barren and dark area, Peter Jackson settled the headquarters of the nasty orks for his trilogy "the Lord of the ring". Debris of volcanic rock strew the uneven scenery of the trek. Everything is only dark red and black.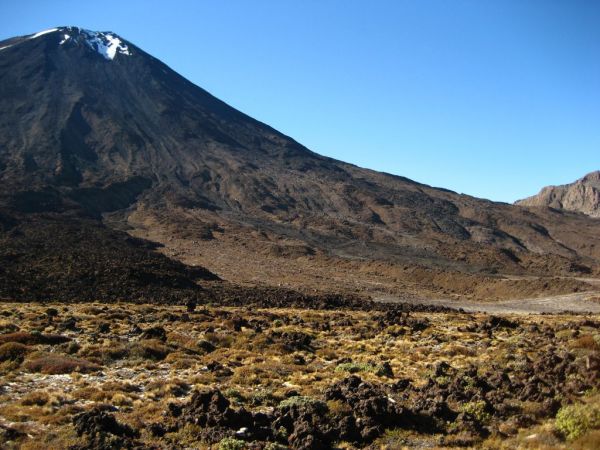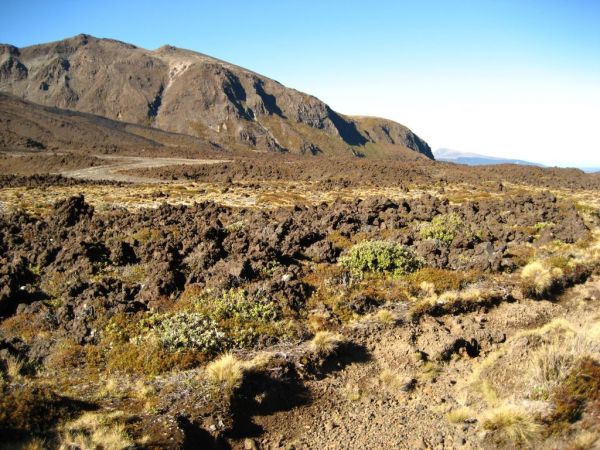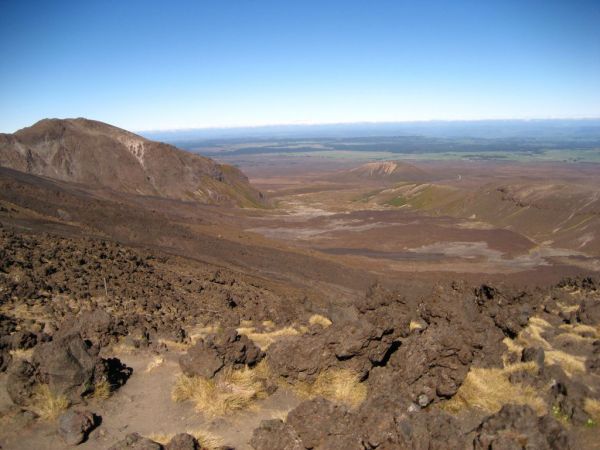 We turn on the right to walk the steep slope of the volcano. Our feet sink into a mixture of mud and pumice. The sun burns. Droplets of sweat stand out in beads on the face. We climb with a lot of difficulty, our steps are so uncertain on the unstable parts. After an one-hour effort, we reach the summit. Smokes escape from the puffy stones. The crest outlines the snow-covered crater where we peer the lunar panorama from. A 360° mind-boggling vista. Sterilized and dark mountains suddenly welcoming and intoxicating.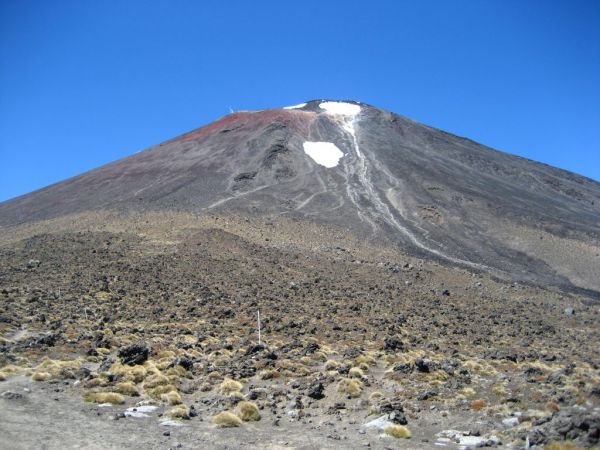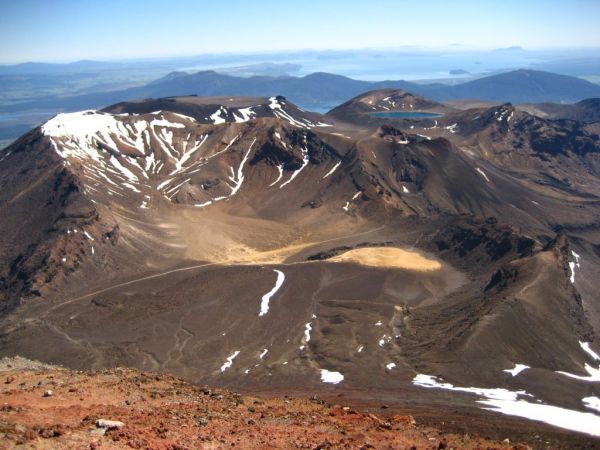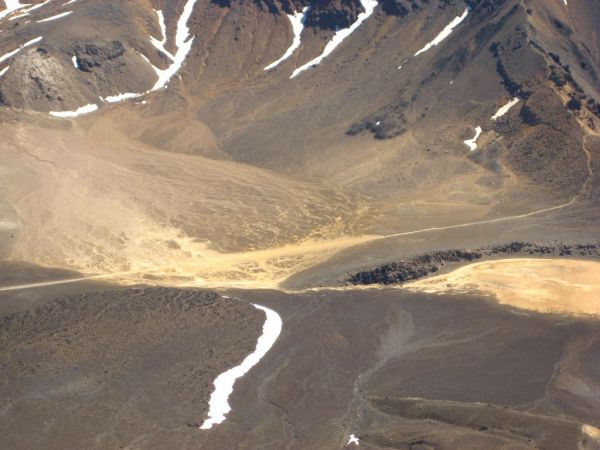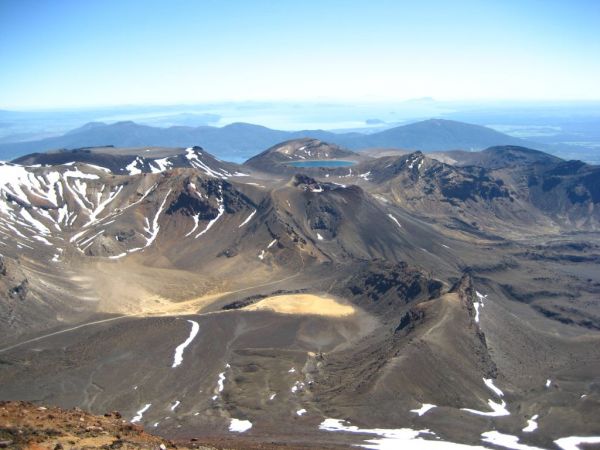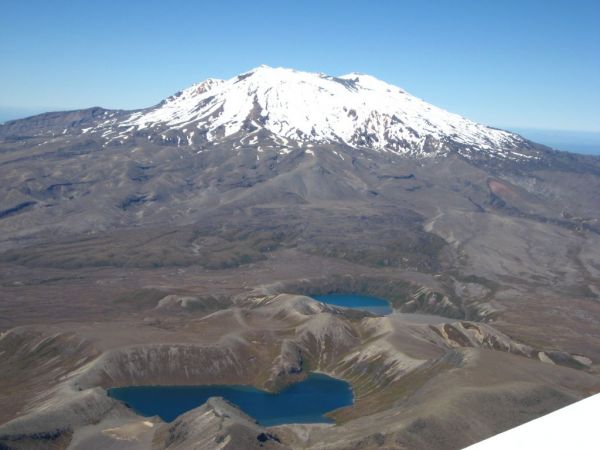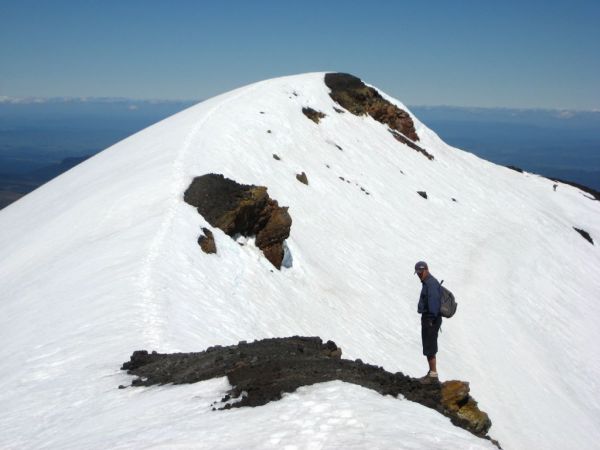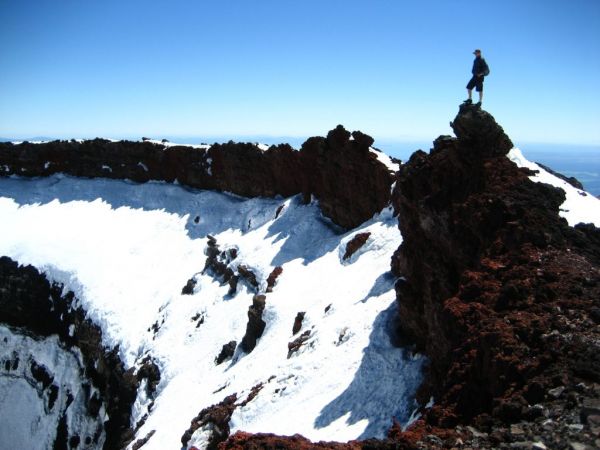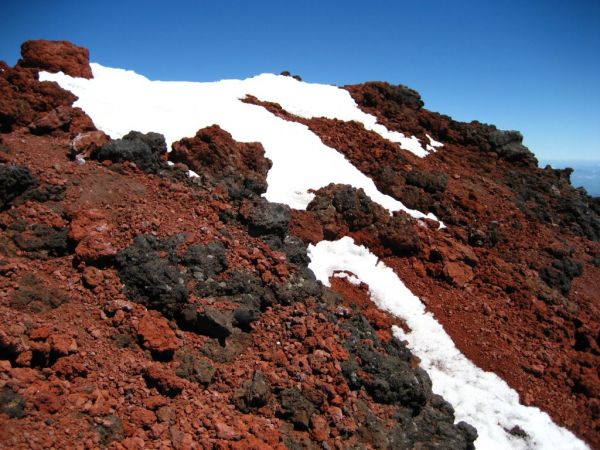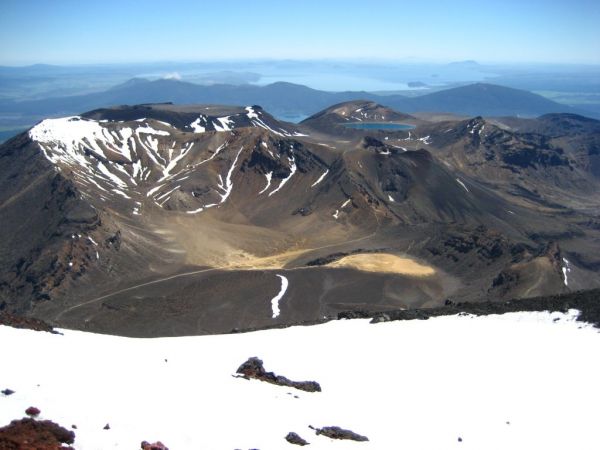 We walk down through the scree. An acrobat exercise to avoid falling down. A jealous climbing hiker insults us shouting that our stupid games trigger off avalanches of stones. Sheer envy of our refined style. I sit down to keep on going down a sheet of snow. The speed overwhelms me. The 2 hands and 2 feet aren't enough to stop me and I fininsh into the rocks. I'm all right with only a sprain at a finger and a painful ankle. But I perhaps broke the record of the fastest descent of the volcano!
A the bottom of the volcano, we empty all we collect during the descent from our shoes and we start again the normal path of the Tongariro crossing. A gentle slope our tired bodies take it and suddenly forget in front of the spectacle which faces us.
A red and black monument, a sort of volcanic, rocky grottoe and 3 lakes with colours that only nature can give. The science will explain these are deposits of sulphur. Our eyes are far from all these rational explanations. They dip again into this other world we don't want to leave any more. Every trekker walks in slow motion or stops, the faces twisted by the stunning beauty.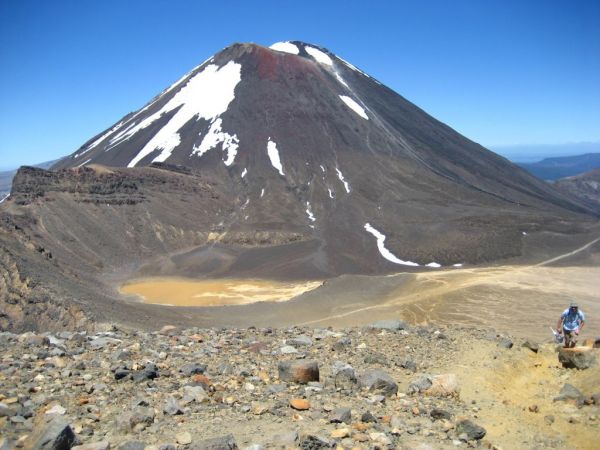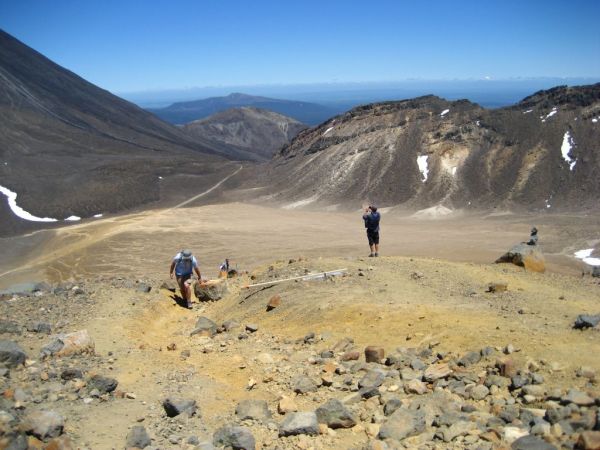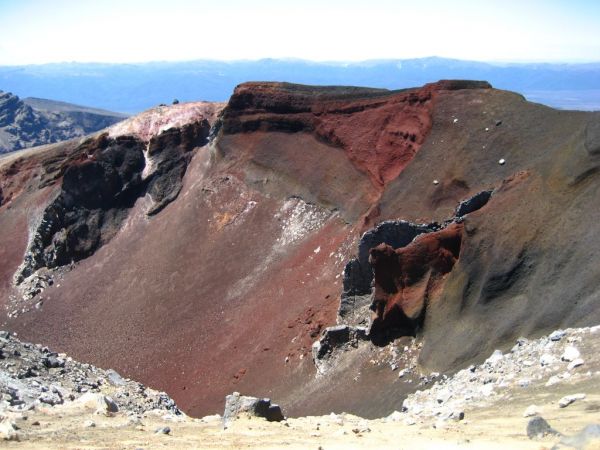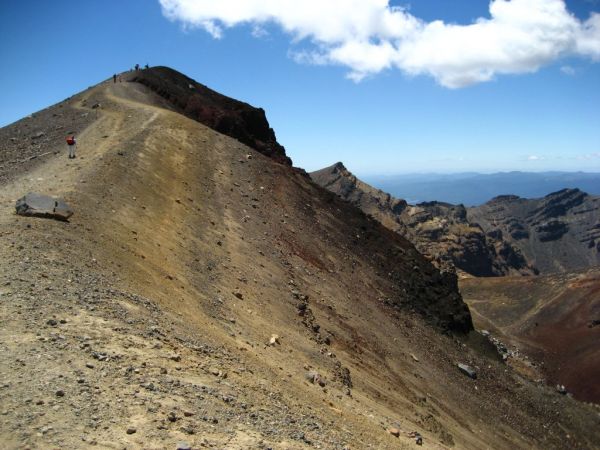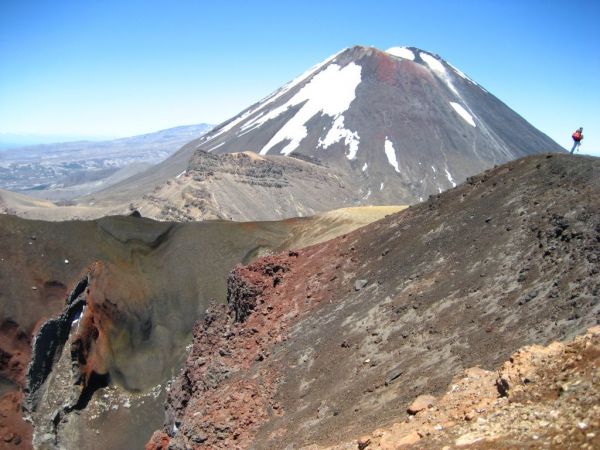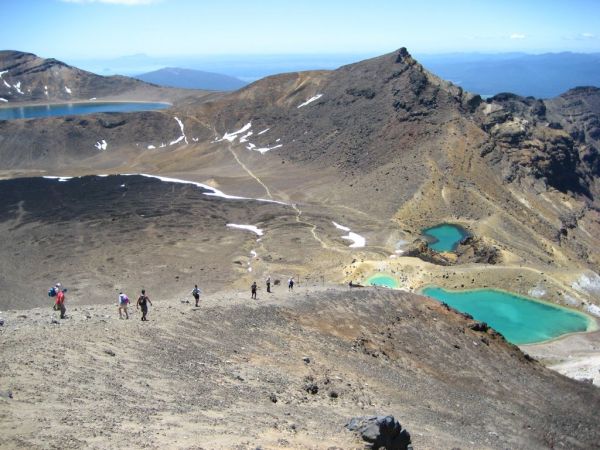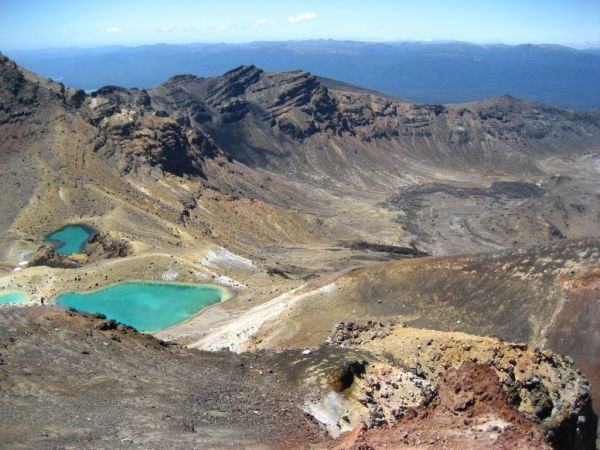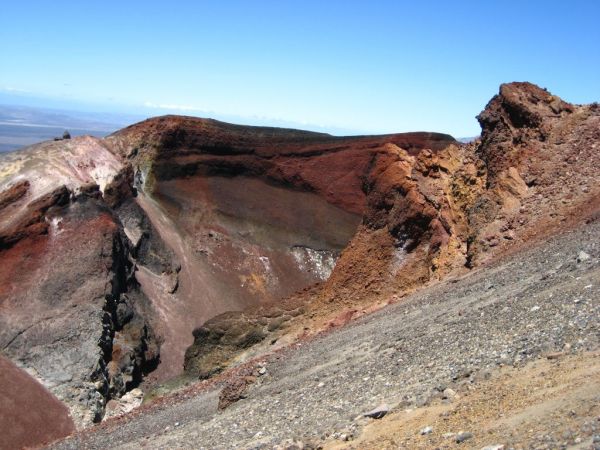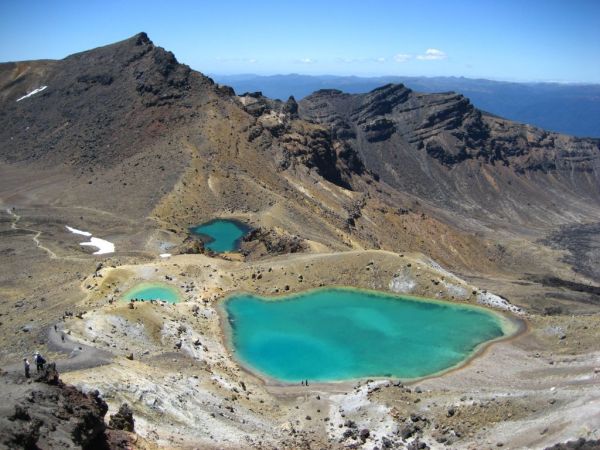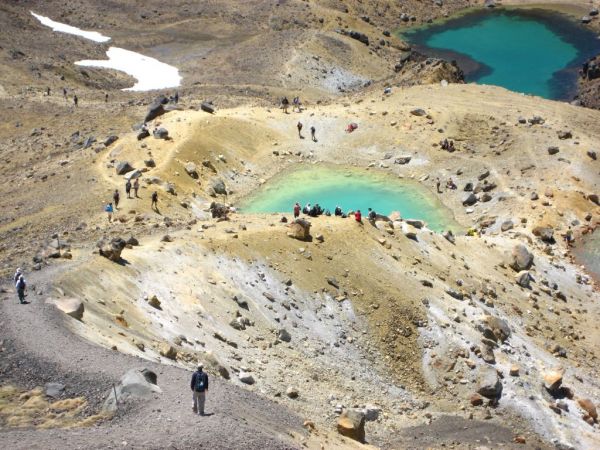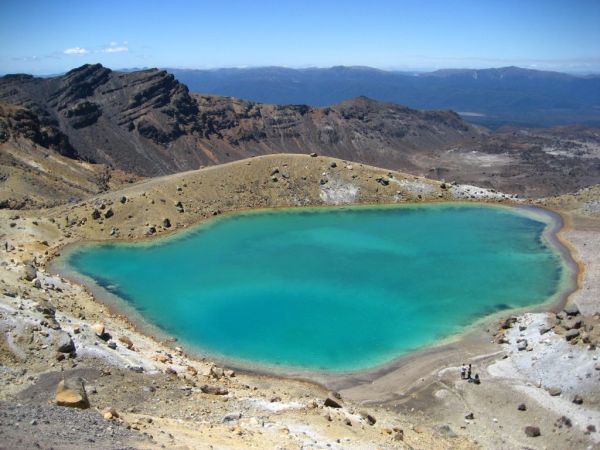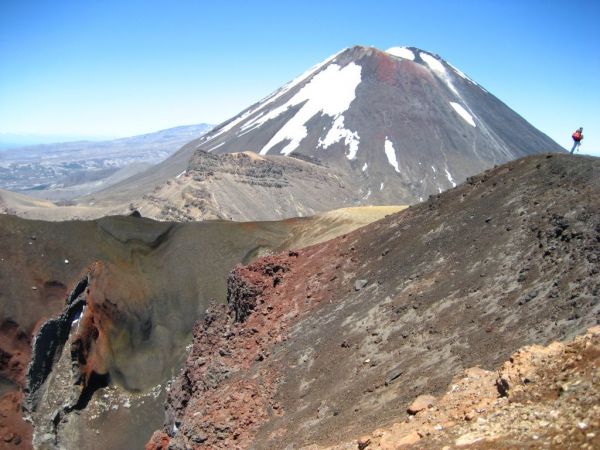 We decide to have the lunch on this unreal ground. A little bit of rice before starting the long descent to the valley. The multi-hued show is behind us. Our minds seem ethereal, relieved by so many beautiful things.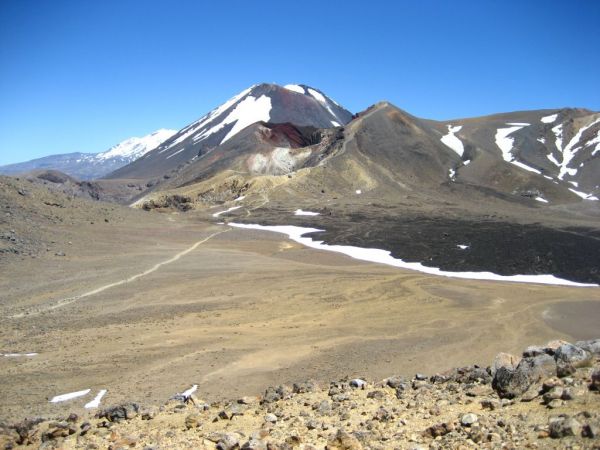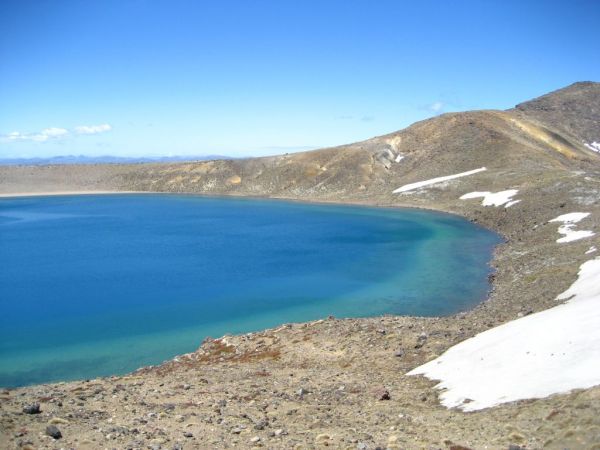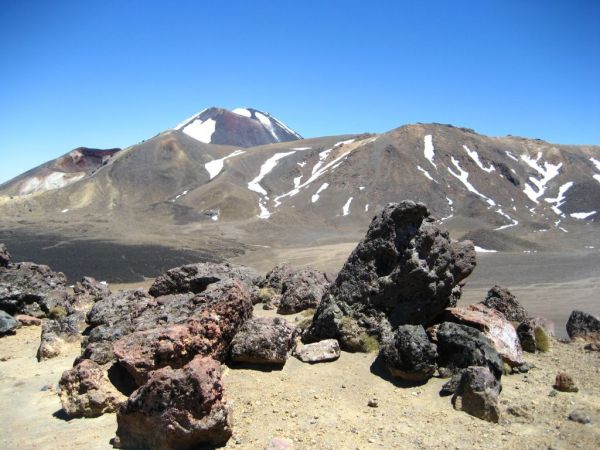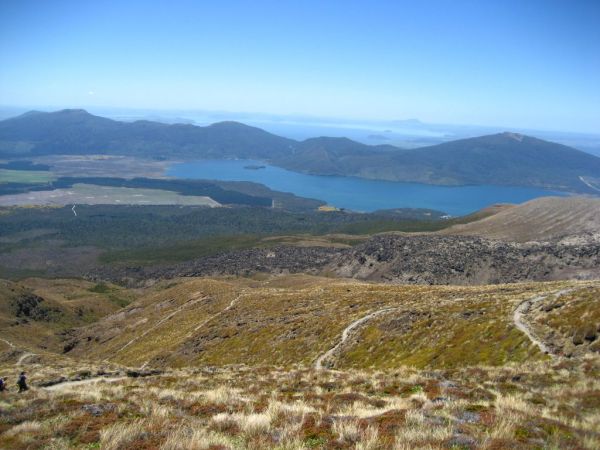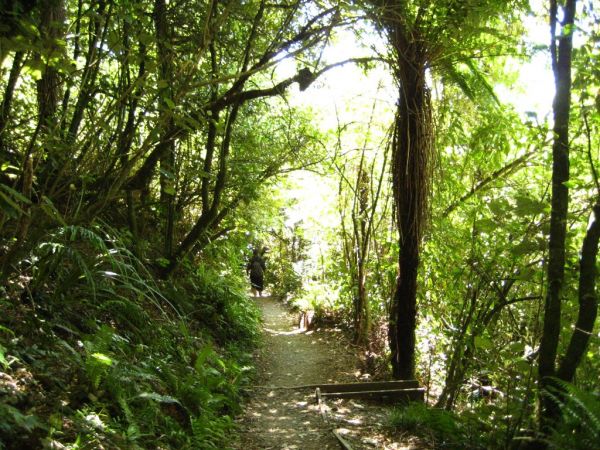 The Tongariro Crossing : let you write it down in the page "must do in New Zealand".