The nudibranches of Poor Knight Islands
By dorian on Friday 30 November 2007, 20:07 - RTW-New Zealand - Permalink
Our second day of diving is located on the archipelago of the Poor Knight Islands that Jacques-Yves Cousteau made it popular ranking the spot as one of the 10 best dives in the world.
We have an appointment at 9am in the peaceful pier of Tutukaka. We get the diving equipment before settling on board of the boat. After a short safety briefing, we heave the anchor. The sea is calm while the outline of the islands loom in the distance. En route, we suddenly change the course to chase a group of pilot whales. Sort of big bulby-headed dolphins. For a short time, we forget the scuba diving and our eyes look for the dark spots on the water surface.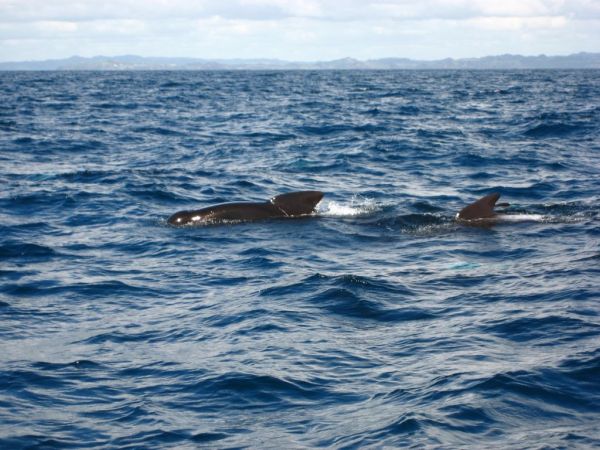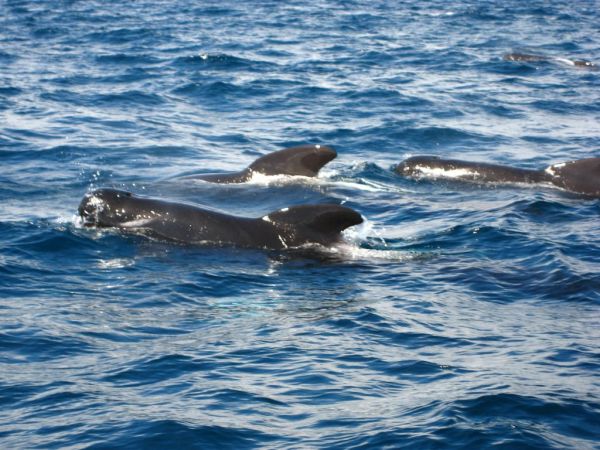 We leave the company of the cetaceans to head for the islands of the archipelago. A large opening in the rock overlooks us and it's under this arch we 'll pass diving. We quickly put on the equipment, mask installed and regulator in the mouth, we jump into the ocean. A trickle of cold water flows alongside my spine as we sink to the bottom of the sea. We enter in a long corridor where the giant seaweeds dance in the current. A soft light illuminates the colossal gully we swim in. A kind of triomphant aisle reserved for the submarine world. Despite the imposing size of the way, our looks linger on the small animals which live among the seaweeds. The mulitcoloured nudibranches (sea slugs) give eerie shades to the rocks. Tiny invertebrates which let us forget all the rest.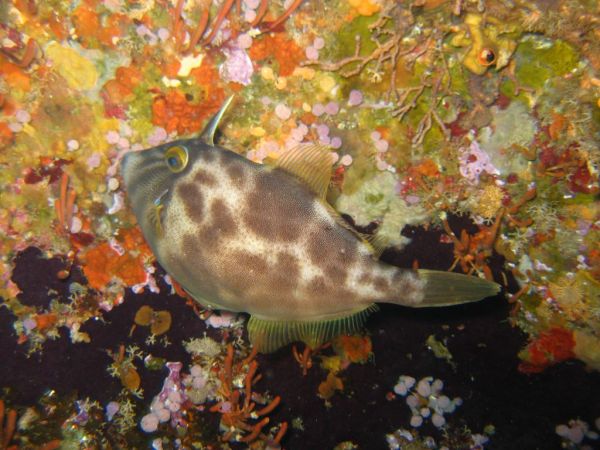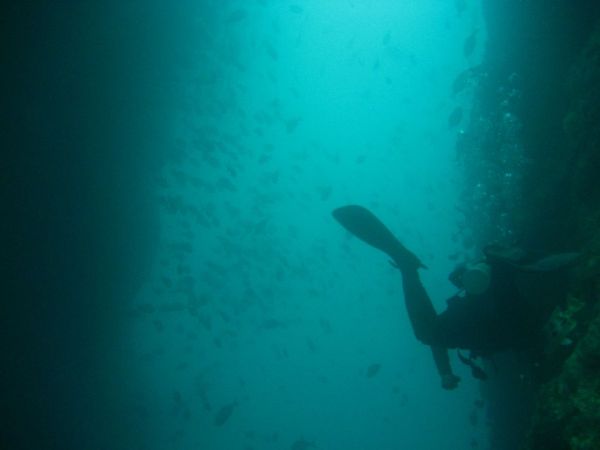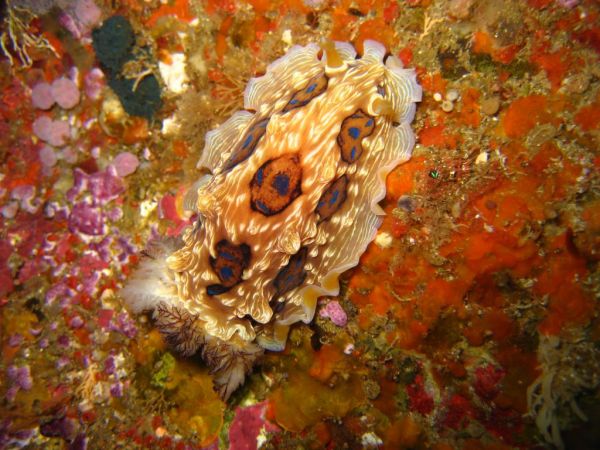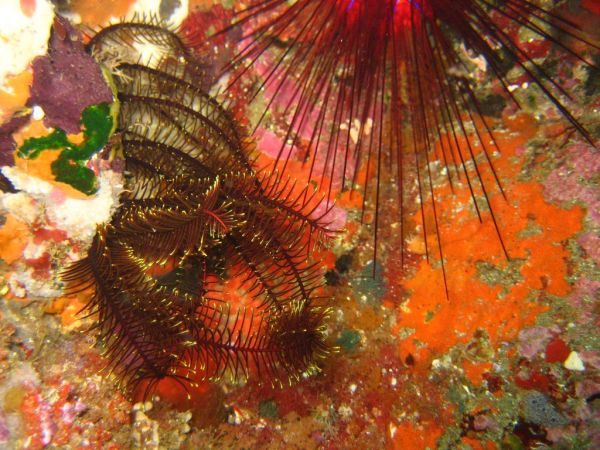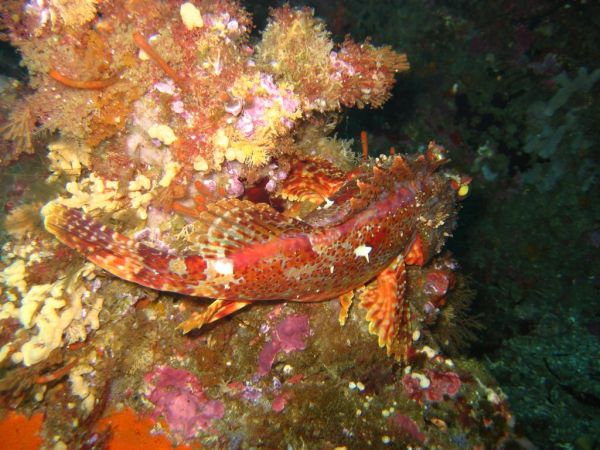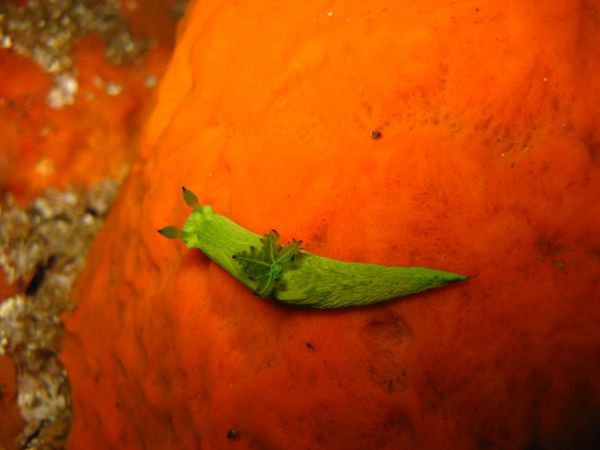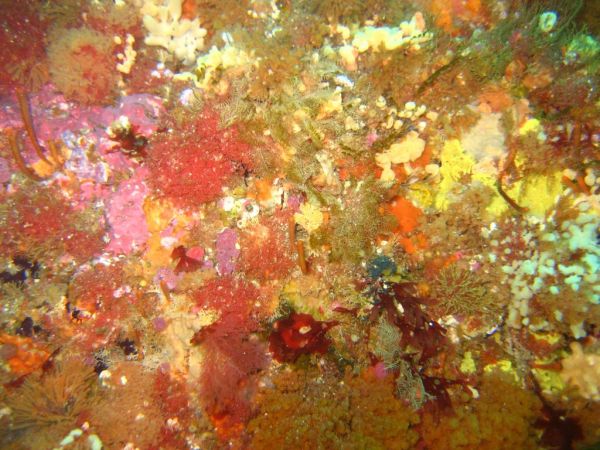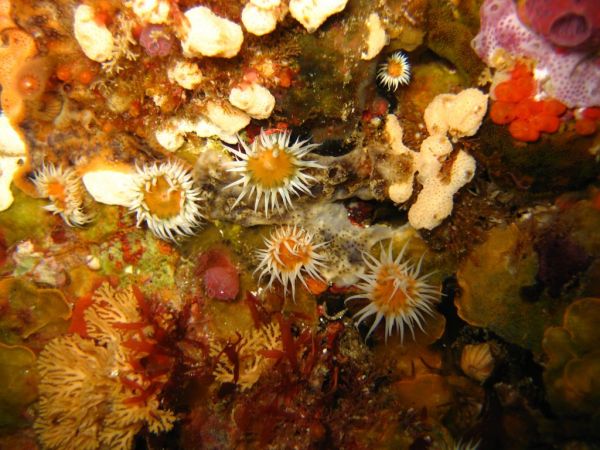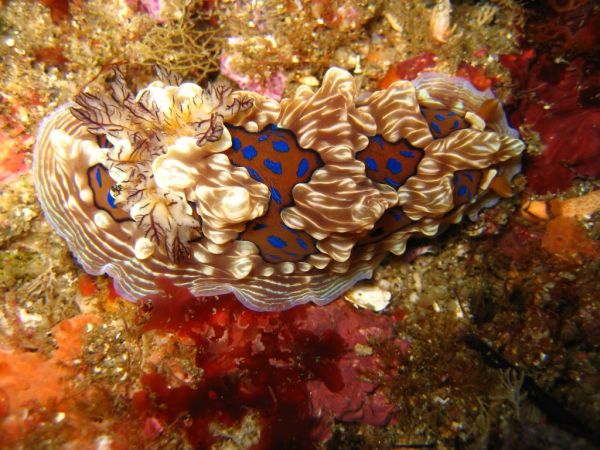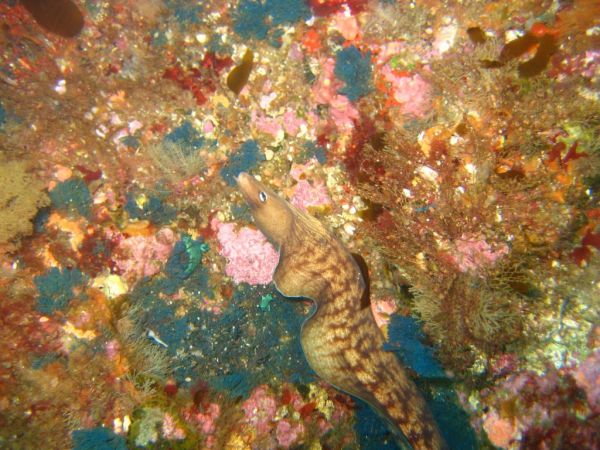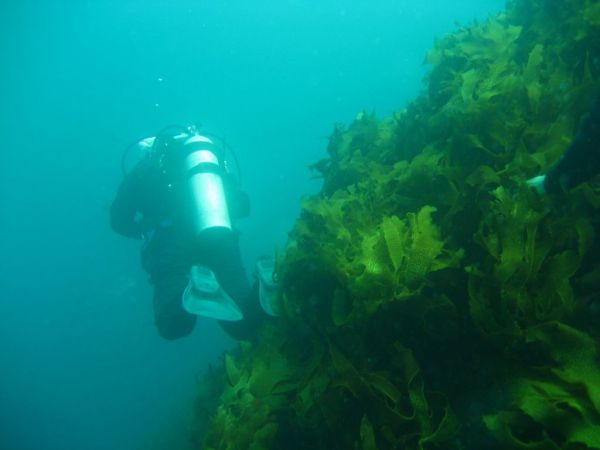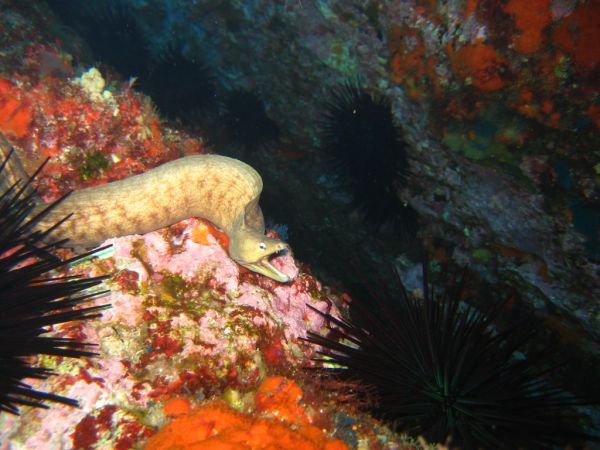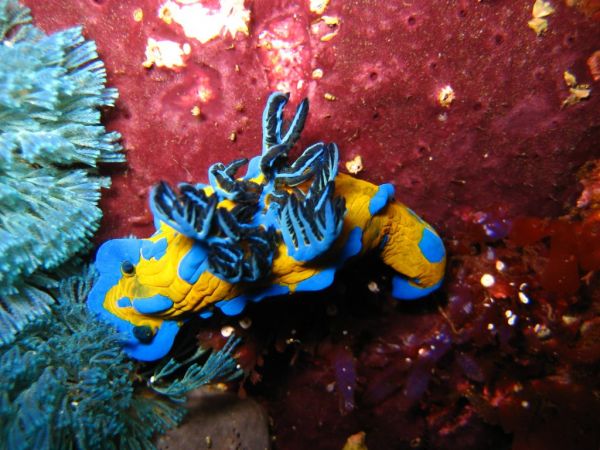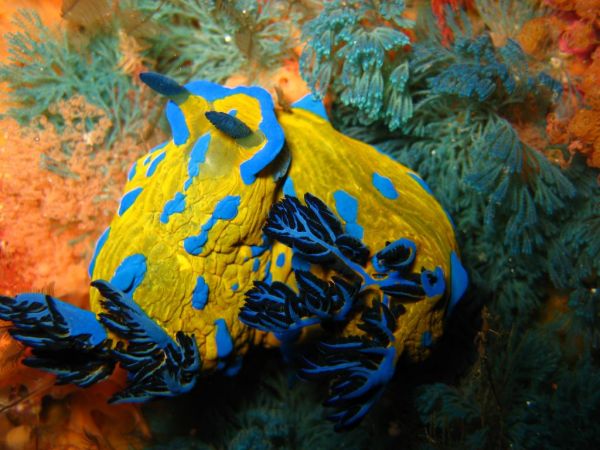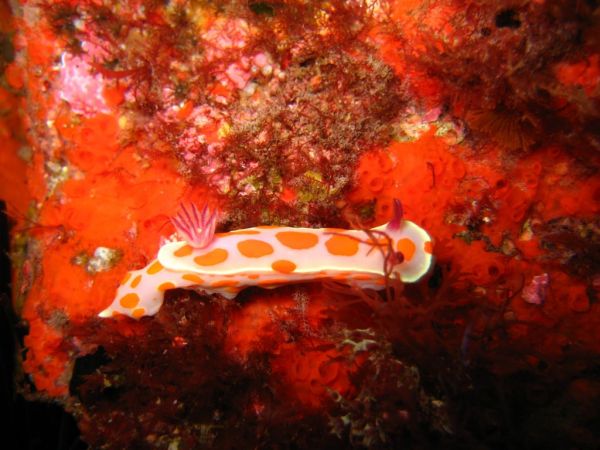 The second dive completes our visual set of fish, nudibranches and submarine flora. A second dose of nitrogen in the outstanding sea bed of this archipelago.